Heroes Charge Announces Thrilling New Heroes, Arenas and More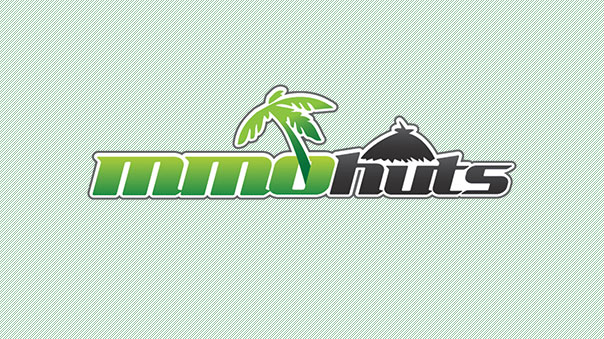 Heroes Charge, the wildly addictive free-to-play mobile battle arena card game, announced today that it will be showing off exciting new gameplay at the Game Developers Conference next week in San Francisco as a featured game in "Demo Days: Accelerated" on the Supersonic stage at Booth 942.
Producer Jim Ngui will be on hand to provide guided tours of the latest additions to the game. On display will be just released 1.8 features and March's electrifying heroes:
Lightning Spirit – Backline mage who can instantly shuttle back and forth in the battlefield and damage weak targets
Ancient Protector – Frontline supporting hero who possesses crowd-control, regeneration and DPS skills
Death Bringer – Frontline tank who can swallow down an enemy illusion to make himself more powerful and has an ultimate skill that disables enemies from casting any skills
Ancient Temple – An exciting new dungeon with a randomly triggered entrance that opens during Campaign and Elite battles
Nightmare Mode – A wicked expansion of Crusade with double loot drops
Soul Stone Shop – One of nearly a dozen specialty shops in the land of Kron, now run by Swordmaster who replaces Marshall Merchant, allows players to trade soul stones for rare hero gear
Four New Legendaries – Depths Voice, Savage One, Mystic and Lightning Elemental transform into heroes with immense power once players reach L90 Orange and complete the Legendary quests
"We've been able to deliver an incredibly rich content cadence for Heroes Charge with twice monthly updates that include three new heroes and multiple new features which players enjoy over extended session times, several times a day." said Jim Ngui. "Aiming to include something for everyone, this month's expansion features Ancient Temple, which has a broad appeal for both new players and veterans, as well as Nightmare Mode, which is intended for players who have well developed heroes and a stronger grasp of team compilation."
"We're doing it differently, from how we're giving away valuable gems, gold and stamina in-game throughout the day, to how we're reaching players in the home with TV," said Tony Cerrato, Marketing Officer of uCool, the small independent California-based game studio that develops and publishes Heroes Charge.
"Following the success of our Super Bowl ad, we're also thrilled to announce that we've just signed with the ESPN Networks as sponsor of Heroes Charge Halftime Report during the NCAA Basketball Championship Week, otherwise known as "Champ Week," which is the prelude to the final major tournament that begins in March. The Heroes Charge Halftime Report will air over five ESPN Networks and in over 100 conference championship tournament games for both Men's and Women's basketball. The first spot debuts during GDC!"
For more info, visit http://hc.ucool.com/
Next Article
The final closed beta for the RTS-MOBA hybrid Supernova begins today.
by MissyS