Hero of the Obelisk Open Beta Goes Live November 28th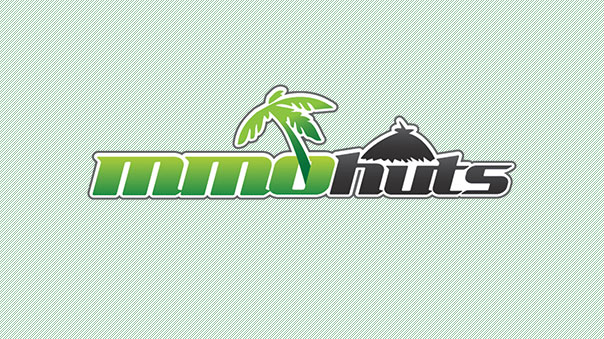 Hero of the Obelisk, the much-anticipated free-to-play dungeon crawler MMO, has announced it will enter into open beta testing this Thursday, November 28th. Starting Thursday, players can battle their way to survival through hundreds of dungeons and intense team-based PVP battles with non-stop action. Hero of the Obelisk's open beta is open to everyone and players can register at http://hoto.gbegames.com/
To celebrate, Hero of the Obelisk is hosting a 15-Day consecutive login event where players can earn an exclusive costume item, the Flag of Recognition! Beginning November 30 through December 14th, players who login every day and reach the minimum level 15 or above, will be entered into a lucky drawing of 200 winners who'll be rewarded with the prestigious item.
With three character choices, Hero of the Obelisk offers intensive combat action as players fight their way as a team or solo through hundreds of dungeon challenges testing both their wit and reaction. With a large variety of PvE dungeons, range of PvP and an evolving and branching class system, this new MMO will inspire even the most skilled competitors to battle for more!
Hero of the Obelisk will feature three electrifying classes with a total of 18 different specializations each with their own unique weapons and play-styles. With an insane amount of weapon and armor variations, players will journey through boundless dungeons, either solo or with friends, and eventually work their way up to end game hardcore dungeons. Taking place in a retro-modern world during a massive war, Hero of the Obelisk will include a variety of co-operative and solo PVP modes; Siege War (an all-out guild vs. guild skirmish), Battlefield (arena-based PVP) and AoS based PVP (a strategic duel where players will control a unique hero and conquer their foes).
In a recent press release, Gravity Interactive announced that they had acquired a controlling stake (50.8%) of Barunson Interactive for around...
by Guest
Xsyon: Prelude, the apocalyptic fantasy sandbox MMORPG, is now available on Steam!
by MissyS
SG Interactive has announced the start of a summer Treasure Hunt for Pangya players.
by MissyS