New expansion revealed for Tales of Pirates 2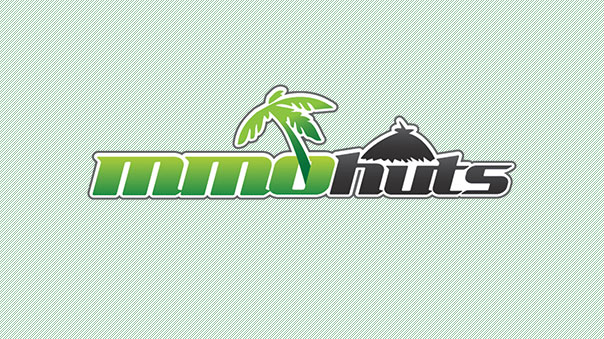 Tales of Pirates 2 has revealed the first details of its upcoming expansion, "The Dragon's Awakening."
The update centers around the Black Dragon instance, where players must battle through the dragon's lair to face off against the legendary dragon himself, the hardest boss in Tales of Pirates to date. Other features for the expansion will include a new Guild System, Sacred Wars, Monster Metamorphosis, Game Aid, Astral Soul, and Constellation gear quests.
Tales of Pirates 2 is published by IGG, which also publishes GodsWar Online and Dreamland Online.
Tales of Pirates II Gameplay Screenshot

Source:
Tales of Pirates II Unveils New Expansion – The Dragon's Awakening

Deep beneath the rugged landscape lies a great evil that has slept for a thousand years – now that evil has awoken! IGG and the TOP II team have recently unveiled the latest expansion for Tales of Pirates II (http://top2.igg.com), appropriately named 'The Dragon's Awakening', and the results are nothing short of stunning!

Arise, Great Wyrm of the Earth!
At the core of the new expansion is an epic instance that culminates in a battle with one of the most challenging bosses ever created for Tales of Pirates II. Known as the Black Dragon instance, players must first battle to the dragon's lair, no easy feat, before facing off with the terrifying beast itself. To start with, this dragon is not an average boss. It was designed to be the personification of a legend come to life. Imagine if the Loch Ness monster suddenly sprang out of the water and demanded the world bow to it, and you get an idea of what the brave buccaneers of Tales of Pirates II will be facing. It will be an enormous challenge, one that's guaranteed to give even the most grizzled veteran a run for their money and rum!

All-new Game Features
Accompanying the Black Dragon into the world of Tales of Pirates II will be a whole host of special features and new content. Topping the list are the new Guild System, for finding like minded peg-legs to swap stories of derring-do, and the highly anticipated Sacred Wars. Others to watch for are the Monster Metamorphosis System, Game Aid System, Astral Soul System, and the Constellation gear quests.

Will you be the one to stand up to the dragon and save the pirating world or will you fall to the dragon's flames? Find out in Tales of Pirates II! Visit http://www.igg.com to learn more about IGG's growing family of games.
Next Article
Kitfox Games has released new details on their upcoming 4 player co-op game, Moon Hunters, featuring details on World Maps, Procedural Generat...
by Mikedot
Warner Bros. Interactive Entertainment has announced that they'll be working with Fabrika Online to launch Infinite Crisis in Russia, Ukr...
by Mikedot
Ubisoft announces a name change and further updates as Ghost Recon gets ready for an April release.
by MissyS