Hello Kitty Online launches Toys for Tots event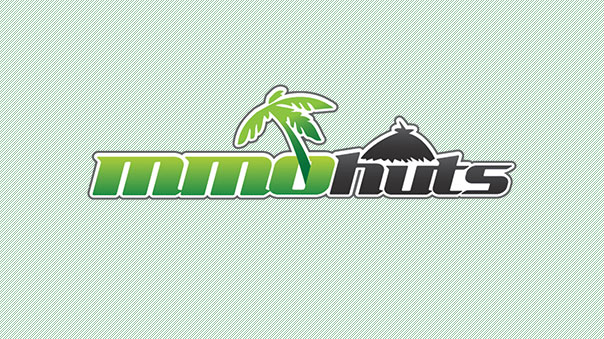 With Christmas approaching swiftly, Sanrio Digital is launching a new charity event in Hello Kitty Online.
Players who want to help donate to the cause, can simply play the game and collect the required in-game materials for donations. Complete sets can then be handed in to Game Masters during one of three times (Sunday December 5th from 8 p.m. to midnight Eastern, Tuesday December 7th from 9 p.m. to midnight Eastern, and Wednesday December 8th from 9 p.m. to midnight Eastern.) The first set each player turns in will earn them an in-game Colorful Teddy Bear, and each set handed in will equate to one toy donated from Sanrio Digital to Toys for Tots.
Hello Kitty Online is Sanrio Digital's only published MMO.
Hello Kitty Online Gameplay Screenshot
Source:
Hello Kitty® Online Players in Virtual World to Generate Real-World Donations to Toys for Tots

WHO: Sanrio Digital and Marine Toys for Tots Foundation

WHAT: Hello Kitty Online (HKO), the official massively multiplayer online game of Hello Kitty® and Sanrio® friends, is once again inviting players to donate to a great cause – just by playing the game! In the spirit of the holiday season, Sanrio Digital is sponsoring donations to Toys for Tots from Wednesday, Dec. 1 until Wednesday, Dec. 8, 2010. During this period, players on the US & Canada server can obtain and hand in sets of specific objects. After the Dec. 8 deadline, Sanrio Digital will tally the total number of sets collected by the community and will donate one toy to Toys for Tots for each set collected.

HOW TO PARTICIPATE: Players in Hello Kitty Online hand in sets of in-game materials to Game Masters (GMs). The items required are listed in detail at the Toys for Tots HKO event page.

Items must be handed in complete sets (no partial sets or individual items will be accepted). Players who trade their first set of items will receive an in-game Colorful Teddy Bear.

For each set handed in, Sanrio Digital will donate one toy to Toys for Tots on behalf of the players of Hello Kitty Online. Players may hand in more than one set during the event.

This event applies only to the US & Canada server of Hello Kitty Online. Download HKO now and play for a good cause!

WHEN:
Players can begin collecting items now. Item sets can be handed in to a Game Master (GM) who will be in Sanrio Harbour, standing next to Nyoko, at these times:

• Sunday Dec. 5, 2010 at 8 p.m. – 12 a.m. (EST)
• Tuesday Dec. 7, 2010 at 9 p.m. – 12 a.m. (EST)
• Wednesday Dec. 8, 2010 at 9 p.m. – 12 a.m. (EST)

If you cannot make any of these times, please send a private message (PM) to any of the Game Masters online from Dec. 6-8, 2010 to arrange a trade.

QUOTES:
"Partnering with Toys for Tots to make the holidays a little brighter for children and teens less fortunate is another way in which Hello Kitty Online and its players give back to the community," said Robert Ferrari, vice president publishing and business development, Sanrio Digital. "Our players embrace the opportunity to help others any way they can, and this promotion allows them to do so simply by playing our game. Toys for Tots has a major impact on millions of people in need across the United States and Sanrio Digital is glad to partner with an agency delivering hope and happiness."

"The Marine Toys for Tots Foundation is truly pleased to have Sanrio Digital and their Hello Kitty Online game on board the 2010 Toys for Tots train this year," said retired Marine Corps Major Bill Grein, vice president of the Marine Toys for Tots Foundation. "With the popularity of Hello Kitty and gaming, we know that many of our nation's neediest children will benefit from this program."

WHERE: http://www.hellokittyonline.com/
Next Article
The developer team of online racer Quantum Rush, which is currently in the open beta phase and has fans all across the world, considers a sing...
by Mikedot