Florensia December update about to launch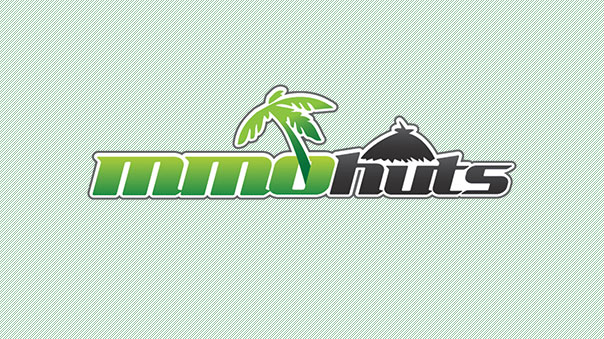 Florensia will be receiving a major update soon, adding plenty of new content and expanding on current systems.
The Pet System will be expanded to add Combat Pets (Warrior, Archer, and Wizard), which can be leveled up and gain experience while fighting, and aid a player in battle. 250 new ship parts and 10 new vessels have been added to the seas, and random effects may now be added to gear in the Item Option Fusion.
Florensia is produced by burda:ic (AlaPlaya), which also publishes Avalon Heroes and Land of Chaos Online.
Florensia Gameplay Screenshot
Source:
Latest Update for Florensia Brings New Content by the Boatload

New Pets, Ships, and Item Upgrade System Added to the Maritime MMORPG

MUNICH – Nov. 29, 2010
burda:ic, a leading publisher of online games worldwide, today announced the latest update for maritime fantasy MMORPG Florensia. The newest expansion includes more Pet System pals, brand new parts for never-before-seen ships, and a new Item Option Fusion system along with upgrades for the already existing SealBreak system.

Players will be happy to learn that the types of pets now available in the Pet System include Combat pets, a new species of helpers that come in three varieties: Warrior, Archer, and Wizard. Each Combat Pet can be leveled up and will evolve as they gain experience while fighting. Just make sure to keep them happy by feeding them some treats from the Spirit Manager or they may decide to stand you up during battle!

New ships have also been spotted on the open seas, with this latest update offering 250 new ship parts that can be used to assemble 10 new vessels. Monsters from both the land and sea will now drop items that can be turned into the new ship parts that, in turn, can be used to assemble the new ship. Recipes for turning both dropped items into ship parts and assembling ships can be obtained by speaking with Owner of the Dockyard in Cherrytown.

Additionally, players now have the ability to add random effects to both armor and weapons with the new Item Option Fusion. Ten different effects can now be infused into items, with each item able to hold up to four effects. Effects added to items are randomly generated during the process, and players can choose to delete undesired effects generated and try the Item Option Fusion again. Island Lord NPCs can assist with the process, but keep in mind that there's always a chance the upgrade itself could fail.

For more information on this massive update for the world of Florensia, including locations of NPCs for these latest changes and details about the SealBreak system upgrades, check out the official site at http://en.florensia-online.com/.
Next Article
Warframe Sands of Inaros reaches PC players today with a brand-new mummy-themed Warframe, a new quest & more.
by MissyS
If you're feeling nostalgic for the old Lineage 2, 4Game has an announcement for you: the launch of Lineage 2 Essence.
by MissyS
From April 30 - May 7th 2013, InnoGames celebrates the fifth birthday of its western frontier browser game, The West.
by MissyS