Hellgate turns November into Halloween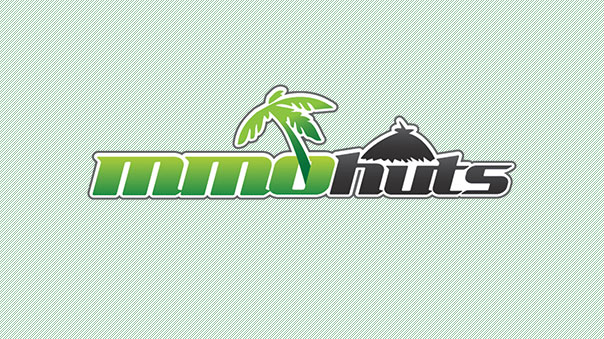 Hellgate Global has announced a series of events for Halloween that will run through November.
These events include:
– Exchange Lucky Coupons for masks and helmets.
– Obtain Death Mask, Ichabod's Bane, All Hallow's Visage, Face of Evil, and Pumpkin Head, some requiring Errgoth, Oriax, Ash, and Nicor heads.
– 100% experience bonus against monsters for November during Hellrush.
– Level-up rewards.
– Daily supplies from Supply Soldier Teo.
– Experience bonus for the first few hours logged in each day.
– Perks for Aika Global players that join Hellgate Global.
Hellgate Global is published by T3Fun.
Hellgate Gameplay Screenshot

Source:
It's HELLoween Month in Hellgate Global This November

Hellgate Global celebrates Halloween with fun and exciting events


LOS ANGELES – November 1, 2011
T3Fun today announced that Hellgate Global will celebrate Halloween through a series of hunting, experience bonus, and system events. Also, Hellgate Global welcomes new crusaders from different parts of the globe through a rewarding game migration event. Here are the events of Hellgate Global for November:
Halloween Heads for Heads

Lucky Coupons can be traded for masks and headgear this Halloween! Besides the great in-game rewards that players can get through collecting Lucky Coupons, they can also trade them for these items: Death Mask, Ichabod's Bane, All Hallow's Visage, Face of Evil, and Pumpkin Head. These items are not easily obtainable, though, as some of these require the heads of Errgoth, Oriax, Ash, and Nicor for their respectable trades to be completed! Hunting has never been this fun and scary!

Hellrush
Because of the success of Hell Rush for the month of October, Hellgate Global will be bringing it back this November! Players will gain 100% experience bonus from killing monsters during the Hellrush Event.

From Heaven to Hell
Want to join the crusades in order to help in mankind's effort in driving off demonic invasions from hell? This is the perfect time to join! Mankind's army is now extending its recruitment to players from Aika Global. Players from Aika Global can now join in mankind's war against demons, and Hellgate Global will give out perks to Aika Global players that reach specific level requirements.

Level and Be Rewarded
Life in a war-torn land is tough. Strengthening one's self in preparation for war is a hard process. Hellgate Global will help players in their quest to grow stronger by giving them rewards when they reach a specific level.

Daily Supplies
Besides rewarding players for leveling up, Hellgate Global is also sending out aid supplies to players on a daily basis. Talk to Supply Soldier Teo to get these daily supplies.

Condition: EXP Bonus
Besides the Hellrush event this November, players will also receive experience bonus every day for the first few hours after logging-in. Leveling has never been this easier!

Hellgate Global celebrates Halloween with the complete package. New masks and headgears, coupled with experience bonus events and supply aid events, is featured this November. Also, the migration event to Hellgate Global for players from Aika Global will surely add to the increasingly growing population of Hellgate Global, making the adventures, the boss hunts, and the loot hunts more and more fun! As the Halloween season approaches, mankind's army is slowly gaining the upper hand against the demons of hell. Be sure to be present when mankind's victory against demons finally comes!
Next Article
The formation of Citadel Studios is announced, along with its first online gaming project, Shards.
by MissyS
Blizzard has launched its latest feature patch for World of Warcraft today, making dozens of tweaks and improvements along with adding a modes...
by MissyS
In the heat of battle, players can change their active weapon at any time in order to adapt their offensive strategy and turn the situation to...
by Mikedot