World of Tanks previews Update 7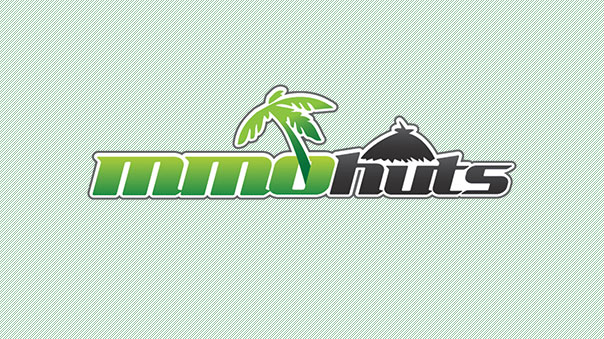 The next major update for World of Tanks has been announced by Wargaming.net, allowing players to get a preview of what's to come.
The star of the update will be the camouflage system, letting players place tank skins on their vehicles to help them blend in to each battlefield, and granting improved invisibility. Clan emblems will be able to be placed on vehicles, and Clan Wars will introduce a fog of war to prevent teams from seeing each other's rosters. The update will also introduce two maps, Fjords and Swamp, and the SU-85 (I), available only through special events.
World of Tanks Gameplay Screenshot

Source:
Tanks Go Stealth

Update 7.0 for World of Tanks Announced

London, UK, Paris, FR and San Francisco, CA (1st November, 2011) — Wargaming.net, the award-winning global videogame publisher and developer, announces Update 7.0 for their world-famous free-to-play MMO World of Tanks that will introduce a wide range of new gameplay features.

Along with unveiling two new maps, Fjords and Swamp, Update 7.0 will feature the long-anticipated camouflage system that will fit tank skins to the battlefields they fight on. Available in different options, camouflage will provide enhanced invisibility and add more to the strategic element of tank combat.

Clan members will be able to represent their membership by using clan emblems on their vehicles. In addition, battles within the Clan Wars will feature the fog of war, where the teams will not see each other's rosters.

The new Update will also include a special model SU-85 (I) available within special World of Tanks events.

"We are truly proud to present the new features to our players," said Wargaming.net CEO Victor Kislyi. "We will keep upgrading the game, developing new content and introducing new modes. We promise there are a lot of new exciting features to come."

World of Tanks is the first and only team-based massively multiplayer online action game dedicated to armored warfare. Throw yourself into the epic tank battles of World War II with other steel cowboys all over the world. Your arsenal includes more than 150 armored vehicles from America, Germany, and the Soviet Union, carefully detailed with historical accuracy.

A flexible system of authentic vehicle upgrade and development allows you to try any of the vehicles and weapons in the game. Whether you prefer to exhaust your foes with fast and maneuverable light tanks, make deep breaches in enemy lines with all-purpose medium tanks, use the force of giant tanks to eliminate opposing armored forces, or become a heavy sniper with long-range howitzers, each unit type has its own advantages and can be extremely effective when operated by a true tank ace.

But being a great tank commander alone isn't enough to win! In World of Tanks, it's all about teamwork. Victory is achieved by combining your combat skills with those of the other members of your team, each playing their own role on the battlefield. Just add your favorite strategy to build your own steel empire and manifest the indisputable authority of the tank power!

Join World of Tanks:

http://game.worldoftanks.eu/registration/ (Europe)
http://game.worldoftanks.com/registration/ (North America)
Next Article
Boss Key Productions today announced the official title of its highly-anticipated first game: LawBreakers (formerly known by its codename, "...
by MissyS
Jagex will introduce their third-party publishing system at Gamescom next week, entitled "Jagex Partners".
by Ragachak
Set in the rugged deserts and isolated steppes of Jianghu, Gilded Wasteland players take on the evil Eminence School in its final stronghold.
by MissyS