Hellgate Celebrates June Anniversary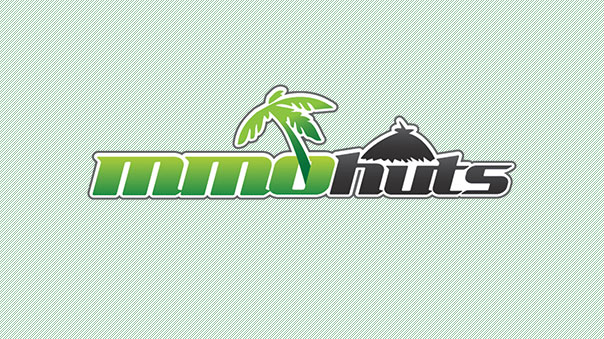 T3Fun is celebrating Hellgate Global's first anniversary with special events this June.
Events this month are:
– Conclave Within Hell: Visit Hellgate daily to earn special prizes; logging in on consecutive days increases your rewards.
– Level Rush: Race your experience on the leaderboards to earn rewards for leveling the fastest and the farthest.
– Anniversary Coins: Collect special coins from enemies which can be exchanged for prizes.
– Anniversary Sale: Items in the cash shop will be on sale throughout the month, and will grant bonus items when purchased.
T3Fun also publishes Mythos Global.
Hellgate Gameplay Screenshot

Source:
Hellgate Global Celebrates a Hellacious Anniversary This June

This June, Hellgate Global will be filled with rewarding events to celebrate the milestone

LOS ANGELES – June 1, 2012 – T3fun today announced a torrent of new events for Hellgate Global in June to commemorate its one year anniversary. Players who brave the flames of Hell daily will be rewarded for their unwavering courage with tantalizing in-game prizes. To kick off this special month in Hellgate Global's history, coins will drop from the most sinister legions of Hell that players can exchange for rare goodies—there's enough to incite a worldwide demon hunt!

Events this month include:

Conclave Within Hell – The minions of Hell invade the humans' abode every day. Tireless and courageous crusaders who brave the demon-infested world of Hellgate daily will be greatly rewarded for their actions. Consecutive logs on specific days bring the promise of even better prizes!

Level Rush – One of the most popular community events returns this month to satisfy the competitive nature of skilled level climbers. Those who manage to surpass the competition will be granted special rewards for their efforts.

Anniversary Coins – With the forces of Hell growing by the day, humans have been protected by the ever-courageous players of Hellgate Global. To celebrate this one year anniversary of demon hunting, special coins will dropped by the forces of darkness which can be exchanged for big prizes.

Hellgate Anniversary Sale – For the discerning shoppers, items in the Cash Shop will be put on sale for the whole month and players who purchase these sale items will get additional items for free! This is a rare opportunity for players to take advantage of.

Hellgate Global continues to bring more exciting events to its players and with continued strong support from the community, the team promises to deliver even more thrills and excitement to everyone. It's time to gear up and strengthen that resolve against the legions of Hell. The fight for the survival of mankind is about to get even hotter!

Visit the offical Hellgate Global site and start playing at http://hellgate.t3fun.com/home/home.aspx
Next Article
SMITE's goddess of cats prepares to become a true cat burglar with the launch of her epic skin.
by DizzyPW
Alienware partners with Wargaming for an Update 1.1 Sweepstakes.
by DizzyPW