MicroVolts Introduces North American Beta Server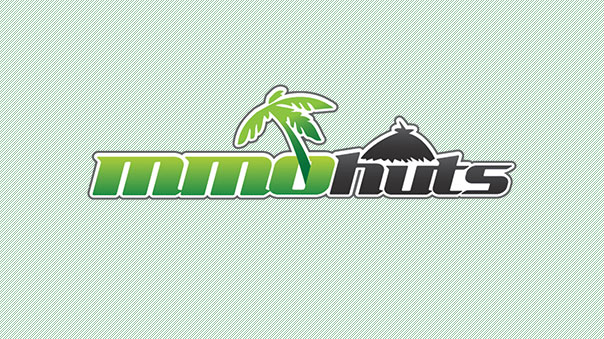 Rock Hippo Productions has announced the launch of a special new server for MicroVolts players in North America.
To celebrate the new server, plus the start of Euro 2102, a set of events will take place through June. The 1 Million RT Challenge lets players purchase a Euro Ball accessory for the team they think will win the cup; players who pick the winning team will split a 1 million RT pool and earn a permanent Euro Ball accessory. Players must pick a team by June 7.
From June 7 until July 1, the Game Day Challenge will take place; this challenge is similar to the larger challenge but only relates to the day's matches. All items will earn a bonus 1000MP, but the winning predictors will earn double their rewards. Clans can also show off their support for a particular team.
Rock Hippo also publishes Brawl Busters.
Microvolts Gameplay Screenshot

Source:
MICROVOLTS DEBUTS NEW SERVER TO GROWING NUMBER OF NORTH AMERICAN PLAYERS

Variety Of New Events, Contests And Prizes

Markham, Canada June 1, 2012 – Rock Hippo Productions Ltd. announced today it is making room in the Micro World with the launch of a brand new North American Beta Server for its popular cartoon style third-person shooter, MicroVolts as part of its latest MicroUpdate. To celebrate this new update and the start of the European Cup right around the corner, MicroVolts will host a variety of exciting events featuring all-new challenges and in-game prizes! To check out the new server and all of the events, players can visit www.MicroVolts.com.

More MicroVolters means more servers, and to kick off the latest North American server as well as the start of Euro 2012, MicroVolts is launching an array of exciting events including two prize-grabbing challenges for players! In the 1 Million RT Challenge, players can purchase a Euro Ball accessory item that shows which team they think will win the cup. Players who predict the winning team correctly will get their equal share of 1 million RT plus a permanent Euro Ball Accessory item! The entry deadline is the morning of June 7th so players should submit their predictions now at http://mall.microvolts.com/eurocup.aspx

From June 7th -July 1st, players can also participate in the Game Day Challenge, where every day players can purchase a Euro Ball accessory item to select which team they think will win in that day's matches. All items include a bonus 1,000 MP, but if players predict correctly, they will double up on their rewards! Players who are super confident in their team can purchase more items to increase their winnings. Additionally, MicroVolts will be adding all-new Clan Logos for each of the Euro 2012 participating countries allowing players to show off which team their clan supports!

MicroVolts' Montage Mania event was such a huge success it was hard to pick a winner! This time around, the MicroVolts Team is leaving it up to the MicroVolts community to decide! Players can check out the MicroVolts' YouTube page at http://www.youtube.com/microvolts to view the "MicroVolts Montage Mania: Final 12" playlist to "Like" their favorite montage video. In addition, ever-observant MicroVolters that noticed a bit of a surprise "trollage" at the end of the last "Rumpus Room Ruckus" trailer, can look forward to the chance to exclusively win these quirky rage faces for their in-game character throughout the summer!

To check out current and upcoming events, visit www.MicroVolts.com
Next Article
Occupy White Walls gives artists an opportunity to share their art, and art fans a chance to share their passion. Terris Reviews.
by NWOrpheus
Joymax has announced another update this week - new content for Digimon Masters Online.
by MissyS
Wargaming today announced that its highly acclaimed action game, World of Tanks, will soon be joined by war machines from Japan.
by MissyS