Hedone announces website and beta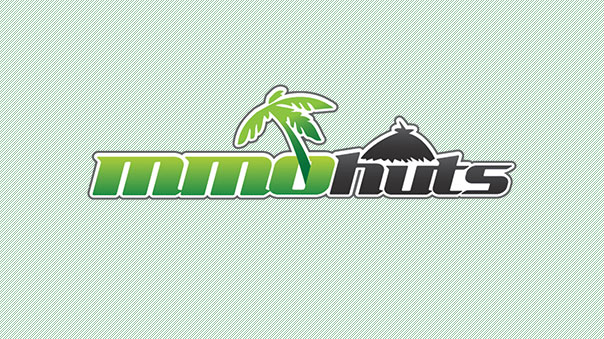 Hedone, a new online FPS developed by Acony, has launched its official website at hedone.tv. The game's first beta has also been announced to begin on August 24.
Hedone features a story where players are fighting for fame in a combat game show, at the risk of their lives. It will feature a wide variety of weapons, new styles of environments, and be free-to-play.
Although this is Acony's first game offering, they have the experienced Chris "Ulric" Dye, who last worked at Realtime World for APB, as Community Manager.
Hedone Gameplay Screenshot

Source:
Hedone Beta Announced!

Villingen-Schwenningen / Heidelberg, Germany, August 15, 2011
German development studio ACONY, based in Villingen-Schwenningen in the heart of Baden-Wurttemberg, is very excited to announce that the closed beta for their highly anticipated FPS Hedone is about to begin! On August 24th,gamers around the world will be able to get their first look at the game as servers open for selected beta testers.

"Our team has worked very hard to produce a top-quality game and we cannot wait to see what the public reaction to it will be", Marketing Director and Founding Partner André Herbst said.
"Player feedback is critical to making a successful game and we will be listening carefully to our beta community so that we can deliver the best possible product at launch."

In preparation for this event the official Hedone website will be live from August 15th. Players can apply for the beta, learn more about the game and sign up for the newsletter. All news regarding the game as well as previews, screenshots and exclusive new content will be published there. Bookmark www.hedonetv.com to make sure you don't miss any of the exciting news.

Visitors to the ACONY booth at gamescom in Cologne will also get guaranteed entry to the closed beta as part of the celebrations for the first public show with Hedone. Booth C-036, in online gaming hall 9 will be presenting the game to press and gamers from August 17th to the 21st. Anyone who plays the game on the booth will be granted automatic entry to the beta as soon as it starts.

To assist the new beta community and to make sure that their feedback helps the dev team, ACONY has recently welcomed Chris 'Ulric' Dye to the company in the role of Community Manager. Chris has many years of experience in working with game communities, most recently at Realtime Worlds where he was responsible for the APB beta.

Don't miss Hedone this summer, become a part of the community!

Hedone the Game
Imagine that the whole world knows your face and name. You have achieved things that others merely dream about, but you want more. The ultimate rush. Your life is your stage. Hedone is your life.

The game captivates with its incredibly high quality, its limitless options for customization, and a background story with all the makings of a Hollywood film!

The concept behind the game is simple – fame at any cost! In the world of Hedone, your top priority is celebrity. The gamer enters the arena of a combat game show that is aired worldwide for the ultimate thrill, then satisfies his or her craving for personal glory in a fast-moving, action-packed firefight televised live to fans all around the world. Players can continuously improve and customise their character and gain access to exotic and experimental weapons systems as they fight.

Hedone the Concept
The FPS is being reinvented with a new twist. With its unique setting and back-story, Hedone offers a very different experience to other FPS games. "Hedone is one-of-a-kind and was designed to set itself apart from the mass of military shooters that always returned to the same settings and systems", André Herbst, a founding partner at ACONY, says about the new game. "Our ambitious development team is composed of more than 50 games industry veterans from over 12 nations. Together we have created an innovative game that definitely has the potential to revolutionize the online FPS market."

Hedone was developed by FPS enthusiasts with the vision of offering a product displaying all the quality of a full-price title free of charge. Hedone fulfills all the expectations placed on a next-generation AAA F2P FPS game and features a dedicated client-server environment to ensure that gameplay experience is not compromised. ACONY intends to create a completely new community experience for FPS gamers worldwide.
Next Article
Aeria Games has announced a new upcoming MMOFPS to their lineup: Born to Fire.
by MissyS
Huge news from Jagex: Runescape as well as Old-School Runescape are coming to both mobile and tablet.
by Ragachak