Hearthstone: OTK Invitational Tournament Announced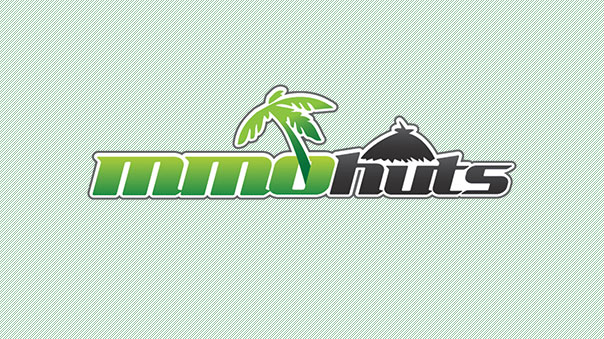 Artosis, Azubu and HungryApp have teamed up to produce a two day introductory competition of Hearthstone: Heroes of Warcraft through the OTK Hearthstone Invitational Skirmish. Kicking off on Tuesday, March 17 at 5pm PST, the skirmish features some of the best Hearthstone players in the world vying for a $2,500 prize pool in preparation for the 2015 OTK Hearthstone Invitational League later this year.
Over the two day invitational, Hearthstone's best players will battle it out, including:
Rdu (@rduhearthstone)
Firebat (@archon_firebat)
Amaz (@archonamazhs)
Ekop (@ekop1337)
Thijs (@thijshs)
Kolento (@kolento)
StrifeCro (@strifecro)
Tidesoftime (@tidestv)
Check out the trailer for the invitational here: https://www.youtube.com/watch?v=d0yGlNdC-Aw

Azubu and HungryApp are producing the event, which will air on Azubu.tv/Azubu and aims to showcase a mix of personality, unparalleled casting, giveaways, exclusive content, and much more. The skirmish will also be simulcast in Korea (March 18 and 20 at 10am KST on Azubu.tv/HungryAppTV) featuring a cast by Kim Chun Min and Kim Ki Hoon.
"I look at the OTK Invitational as our love letter to the Hearthstone community," said Artosis. "I have been wanting to make this invitational happen for a long time, and I'm excited to finally launch it with the help of Azubu and HungryApp. With the insane line-up we have brought to the table, we hope that viewers tune in and respond positively to the event, so that we can bring much more Hearthstone content to Azubu."
Starting on Tuesday, March 17 at 5pm PST, with the second day taking place on Thursday, March 19 at 5pm PST, the two day tournament will roll out in a unique way. A prize pool of $2,500 will be split among the top three players: $1,500 for 1st, $750 for 2nd, and $250 for 3rd, and the rules are as follows:
8 man bracket!
Players are able to submit decks every round!
The winning deck stays between matches!
Every game played is a Best of 5!
The Finals & 3rd place match are Best of 7!
For more information, please visit www.azubu.tv for all the details on the OTK Hearthstone Invitational.
Star Trek Online will expand its story even further on October 25 with the launch of the Agents of Yesterday - Artifacts update.
by MissyS
50,000 players are now testing Jagex's upcoming combat changes to Runescape.
by MissyS