Star Supremacy launches Christmas update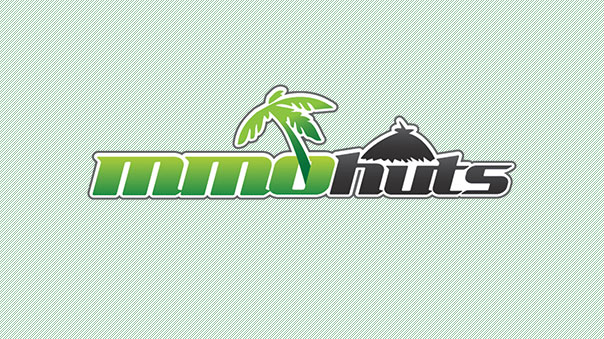 Star Supremacy has reached over 50,000 players registered for open beta, and are now launching a special update, "Gemini," that includes a Christmas event and new content.
New planets have been introduced, along with new equipment to find in this unexplored area of the galaxies. Other changes include increased energy regeneration for commanders under level 10; simpler ways to instantly complete construction; the ability to retreat when engaged in battle at a cost of energy, ships, and fighters; and a search function in the Trade Platform.
Players can also find Santa on the nine neutral planets between 13:00 and 19:00 server time daily. Finding Santa will let players accept a special mission to find his Sleigh, for an Xmas Stocking reward – filled with presents and equipment.
Star Supremacy is published by Barbily Games.
Star Supremacy Gameplay Screenshot

Source:
Star Supremacy releases new updates to celebrate Christmas after it attracts over 50,000 users in one month of Open Beta

Suzhou, China – December 17, 2011 – It's been one month since Barbily launched its free-to-play sci-fi MMORTS, Star Supremacy into Open Beta. Since launching, Star Supremacy has attracted over 50,000 users almost filling up Star Supremacy's game server. A new second server is being planned the team says.

In light of Christmas, Star Supremacy will be hosting some rewarding Christmas events as well as releasing a bunch of new updates to the game.

Christmas event

As posted on their Christmas event page:

Star Supremacy update "Gemini" will open new worlds with access to rare special resources. New adventures and rewards await for both established and new players.

In the new version, the triplet stars of Shaula, Nunki and Aldebaran have returned together allowing free travel between them. Defend your treasured lands from whoever may invade!

Updates (more can be seen on the event page) include:

● We've added a new player boost where any commander under level 10 will automatically recover some energy after battle.

● Many new equipment items have been added to find in the new planets!

● To make things simpler, we have added the ability to instantly complete construction without having to use lots of separate items.

● Commanders are now able to retreat even when engaged in battle. But they will lose all energy as well as 25% of their ships and fighters. Don't forget to send leaders into battle with friends to allow easier retreat!

● Added a new "Search" button in Trade Platform to make it easier to find what you need.

Also, details on the Christmas event (more information including screenshots can be found on the event page):

Santa will appear on the 9 neutral planets at 13:00 and 19:00 server time every day. Each planet only has one Santa who will remain for half an hour. During this time, players need to find out the coordinates of Santa, accept the mission and help Santa to find his sleigh.

The Santa Sleigh is droppable in all nodes. Higher level nodes have higher drop rates. If you find more sleds than you need, auction them to other players. Players will be awarded a Xmas Stocking after they finish the mission. There are Xmas presents and unique festive equipment to be found!
Next Article
The ninth expansion to Neverwinter continues the Underdark storyline, pitting players against powerful, new demonic threats.
by MissyS
AIDIS announced today that their latest mobile RPG, Last Cloudia will release globally this year.
by Ragachak