Aeria Games Announces Waren Story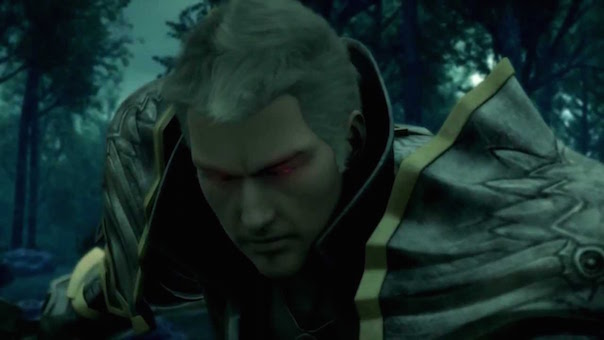 Aeria Games has announced the closed beta registration for their newest title, Waren Story.
Waren Story is a 3D fantasy MMORPG, featuring four classes (Warrior, Gunner, Archer, or Brawler), and action combat for both PvE and PvP. The game boasts to have extensive character customization options and a robust PvP system with several combat modes. Waren Story is client-based and will be free-to-play.
Aeria Games also publishes Last Chaos and Repulse.
Waren Story Official Trailer:
Source:
Aeria Games Announces New Upcoming MMORPG, Waren Story, Featuring Intense Warfare and Stunning Animation

Closed Beta Registration Begins for All-New Free-to-Play 3D Fantasy Game

SANTA CLARA, Calif. – Apr. 17, 2012 – Dust off your old vendettas and inject some blood back into your feuds. If you have a friend you've been wanting to go medieval on, the time is now.

Aeria Games, a leading global publisher of free-to-play online games, announced today that closed beta registration has begun for Waren Story, a new 3D fantasy massively multiplayer online role-playing game (MMORPG). Featuring an epic adventure and intense PvP warfare, the game's striking scenery and imaginative detail will sweep players away to an exotic medieval world.

The continent of Waren is divided, and a dark force is stirring in its polluted western lands. Players must choose the path of Warrior, Gunner, Archer, or Brawler and then explore the unique array of devastating skills each class has to offer. These heroes will engage in deadly battles, slay nightmarish beasts, and recruit powerful allies in their quest to restore order to this troubled land.

"Waren Story brings a unique combat and skill system to an immersive fantasy adventure that will appeal to core gamers" says Producer Lucas Gunn. "With riveting animations and massive PvP battles, this MMORPG will challenge players to overcome obstacles at every step of their journey."

Players prepare for battle through character customization options with a unique array of weapons and armor at their disposal. As these heroes traverse an endless series of monster-infested plains, they will face a menagerie of dangerous and fascinating creatures. However, the combat here is only the tip of a very long sword; the game's robust PvP system takes full advantage of its riveting animation, offering a variety of thrilling combat modes. In Waren Story, there's no such thing as the daily grind—each minute in each battle is an entirely new experience, as players battle equally skilled—and equally deadly—fellow players.

Waren Story will require a client download and with all Aeria Games titles, it will be free-to-play. Interested players can lean more and sign up to participate in the upcoming closed beta test at: http://warenstory.aeriagames.com. Players who 'Like' the Facebook page will stay informed of the latest news, updates, and contests as the game nears its official launch.
Next Article
PUBG Mobile has officially kicked off their Season 3 and with it, there's a new Royale Pass to go along with it.
by Ragachak
So, more than half of Bethesda's announcements were more on the single-player side of things, but we have stuff here too!
by Ragachak