Harry Potter: Hogwarts Mystery Celebrates the Dark Arts with Halloween Content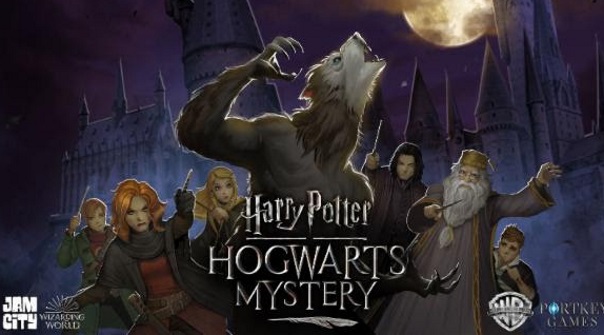 Jam City announced today that some haunting content is on the way for Harry Potter: Hogwarts Mystery. In October, the Great Hall will be adorned with pumpkins and other spooky flair, as everyone prepares for the Hallowe'en feast. Nearly Headless Nick, the Fat Friar, the Bloody Baron, and the Grey Lady – have assembled for this highly anticipated annual event. But a shadow falls on the proceedings as a seasonal side-quest begins mid-month, introducing a sinister,time-sensitive twist to the story. Players will need to utilize their full arsenal of defensive spells, from Hex-Deflection to the stunning spell Stupefy, as dark forces arrive on Hogwarts' grounds upon the full moon.
As this seasonal sidequest takes hold, players can also put their defensive skills to the test in a special Duelling Club event. Using the Melofors Jinx, players will be able to temporarily transform their opponents' heads into a pumpkin, bringing autumn flavor to this recurring in-game event.
"This October, we're exploring the darker side of Hogwarts," said Josh Yguado, Jam City President and COO. "From the Hallowe'en feast in the Great Hall, to our in-game events and side quests, players will have the chance to experience a full month of October festivities, ranging from fun to fearsome."
Snowboards have arrived in Fiesta Online for a permanent shredding good time.
by MissyS
The first developer blog in a series takes look at the Muris.
by MissyS
BBC Worldwide Digital Entertainment and Games, partnered with Three Rings, has officially launched Doctor Who: Worlds in Time.
by MissyS