Harmony Festival begins in Elsword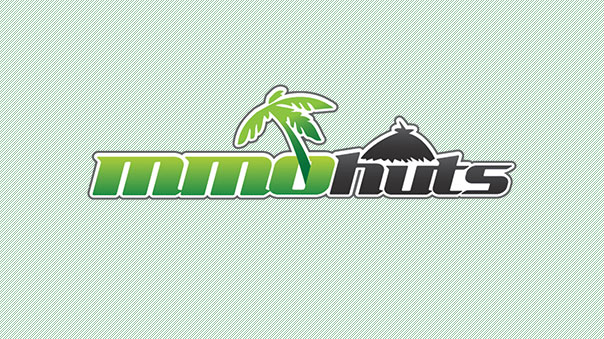 A new event, Harmony Festival, has begun in Kill3rCombo's Elsword.
The event runs until April 4, and offers freebies and other bonuses to players while it lasts. All players will be able to get a free Harmony Festival Costume, the most powerful to be released to date. Players can also purchase Harmony Festival Pie, which restores 50% HP and removes status effects, with 20 free pies awarded after the event to any player who purchases them during.
The event also upgrades Resurrection Stone refills to six times a day, introduces new quests, adds new throwing items, and reduces stamina consumption in dungeons by 50%. In the Item Mall, players can find a Harmony Festival exclusive butterfly wings accessory, or expand their Quickslots to six.
Elsword Gameplay Screenshot
Source:
Online Game Elsword Offers Massive Upgrades and Bonuses for a Limited Time

IRVINE, Calif. – March 19, 2012 – Just in time for the spring break season, massively multiplayer online (MMO) action game Elsword is offering players the opportunity to participate in the Harmony Festival in-game event. Available now through April 4, the Harmony Festival allows gamers to plow through dungeons and battle bosses with the additional benefit of powerful costumes, increased stamina and special items to recover HP. Players are encouraged to act quickly, as the festivities will conclude soon!

Features of the Harmony Festival include:

·       Free goodies: Harmony Festival Costumes are available free to all players and are the most powerful costumes released in Elsword to date! Harmony Festival Pie can also be purchased and used in dungeons to recuperate 50 percent HP and remove status effects. As an added bonus, players purchasing the pie will receive 20 free pies after the event has ended.
·       More lives: Resurrection Stone refills upgraded to six times daily.
·       New and rewarding quests: A plethora of new quests that add up to valuable rewards for participating gamers.
·       Exclusive Harmony Festival Accessory: Now available from the Item Mall, beautiful butterfly wings are available for only 500 K-Ching.
·       New throwing items: Players can use new in-dungeon throwing items to further expand their arsenal of monster slaying weapons.
·       Increased endurance: 50 percent less stamina consumption in dungeons.
·       Quickslot expansion and item additions: Players can now expand their Quickslots to six with an item purchased from the Item Mall.

In Elsword, gamers can choose from five specialized and customizable characters as they explore immersive maps and battle to complete dynamic quests. As players progress through the game, they can evolve their fighting styles by upgrading to new job classes and watch as their chosen character matures and gains more fierce abilities and combos. With intuitive and straightforward controls, Elsword offers players of all skill levels the chance to defeat enemies and deal damage, either on a solo mission or cooperatively in a party of up to four players. For those who welcome a challenge, Elsword also delivers action-packed player-versus-player (PvP) combat.
Next Article
Alongside a prize pool of $100,000, finalists can expect to travel to the USA for the offline finals held in Lake Forest, California.
by MissyS
My predictions are: ESO will continue to lose its player-base until it's forced to reconsider its payment model and will hopefully switch...
by ApocaRUFF
H-Hour: World's Elite aims to revive the tactical military shooter, where teamwork and strategy are paramount to success.
by MissyS