New expansion announced for Jade Dynasty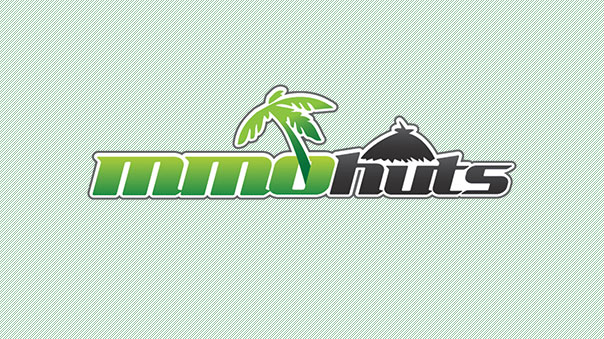 Jade Dynasty has announced a new expansion, called Legacy, coming soon for its players.
The expansion will deal with the new area of Incense Valley, introducing two new classes (Mages and Forta). A new instance, the Crimson Peaks Voidland, will be available for 10-25 players, making it the largest yet. New seasonal events, new exchange items, new Jade types, and new Treasure Boxes will also add to the new content list.
Meanwhile, a major rebalancing will go through gear (including stronger Ethereal and Celestial gear) and combat (including faction skills). Character creation will also be boosted to offer new examples of each faction, new starting fashion gear, and the ability to preview high-level armor sets on the character.
Jade Dynasty is published by Perfect World Entertainment, which also publishes Forsaken World and War of the Immortals.
Jade Dynasty Gameplay Screenshot

Source:
Jade Dynasty: Legacy Announced

Expansion to Popular MMO Features New Classes and Character Visuals

(Foster City, CA) December 5, 2011 — Perfect World Entertainment Inc., a wholly owned U.S. subsidiary of Perfect World Co., Ltd. (NASDAQ: PWRD), today announced a new expansion to its free-to-play martial-arts MMORPG, Jade Dynasty .

In Jade Dynasty: Legacy, players explore the secretive Incense Valley while fighting through the massive multi-staged instance, which is larger than any other dungeon currently available in this game.

"We couldn't be more excited to publish a new chapter in the Jade Dynasty series," said Dean Sakurai, Product Manager, Perfect World Entertainment. "Jade Dynasty: Legacy is our biggest update since 'Vengeance (August 2010)' and features two new classes, enhanced character visuals, new instances and numerous other content updates. With Jade Dynasty: Legacy we add tremendously to a gaming experience already shared by millions."

Key features include:

• Two New Classes: Players can now choose between the powerful, fire-wielding Incense Valley Mages and the crippling, melee-astute Forta.

• New Instance: The Crimson Peaks Voidland is the largest instance in Jade Dynasty, designed for groups of 10-25 players to face its many dangers and claim its secreted rewards.

• Character Visuals: Character creation has been reworked, providing new visual examples of each faction, new starter fashions and even the ability to preview high-level armor sets.

• Balance and Enhancement: Several facets of gear and combat have been reworked, from rebalanced factions skills to stronger Ethereal and Celestial gear.

• Content Updates: New wedding and seasonal events, more items available for exchange with new Jade types, and more easily attainable Treasure Boxes are but a few of the many other changes.
Next Article
In celebration of the upcoming Pyro class short release, Team Fortress 2 is launching a Pyromania Update.
by MissyS
When I originally looked at the game, it kind of reminded me of a more themepark Age of Wushu.
by ApocaRUFF
The Secret World is one combat system short of being an excellent, long lasting title. It's not quite there yet, but almost.
by Guest