Guns and Robots: Spring Season Events Announced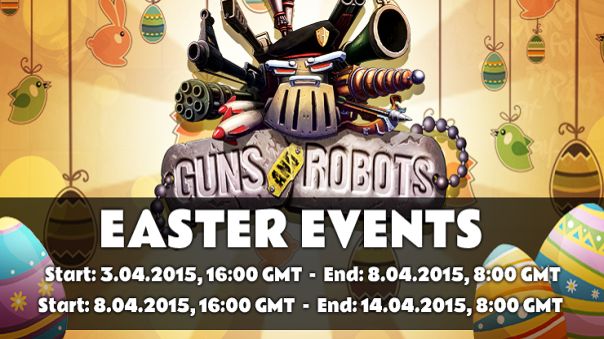 Masthead Studios announced today new Easter themed event that will start this Friday, 3rd of April in their free to play cartoon-style shooter Guns and Robots. To mark the event, all available Guns and Robots' DLCs on Steam will be on sale.
Guns and Robots will give to its fans new Easter event to participate in from 3rd of April till 14th of April. The event will be divided into two phases granting special Easter themed items for the best players who manage to collect most rabbit minions. Players who rank second will win egg themed accessories (a hat or a mask) and all other participants will be awarded for their event attendance with sparks.
To mark the beginning of the festivities all available Guns and Robots bundles will be on sale for 10 days. Fans of the title can purchase with fifty percent off Guns and Robots Starter Pack and could benefit from discount on all other available packs on Steam.
For more info, visit http://store.steampowered.com/app/293540?beta=1
The "bullet hell" has been generally untapped for its multiplayer potential outside of the arcades.
by MissyS
The game has done a wonderful job converting the classic tabletop role playing adventure into a virtual world.
by Guest