Guild Wars 2 Reveals Ventari: New Legend for Revenant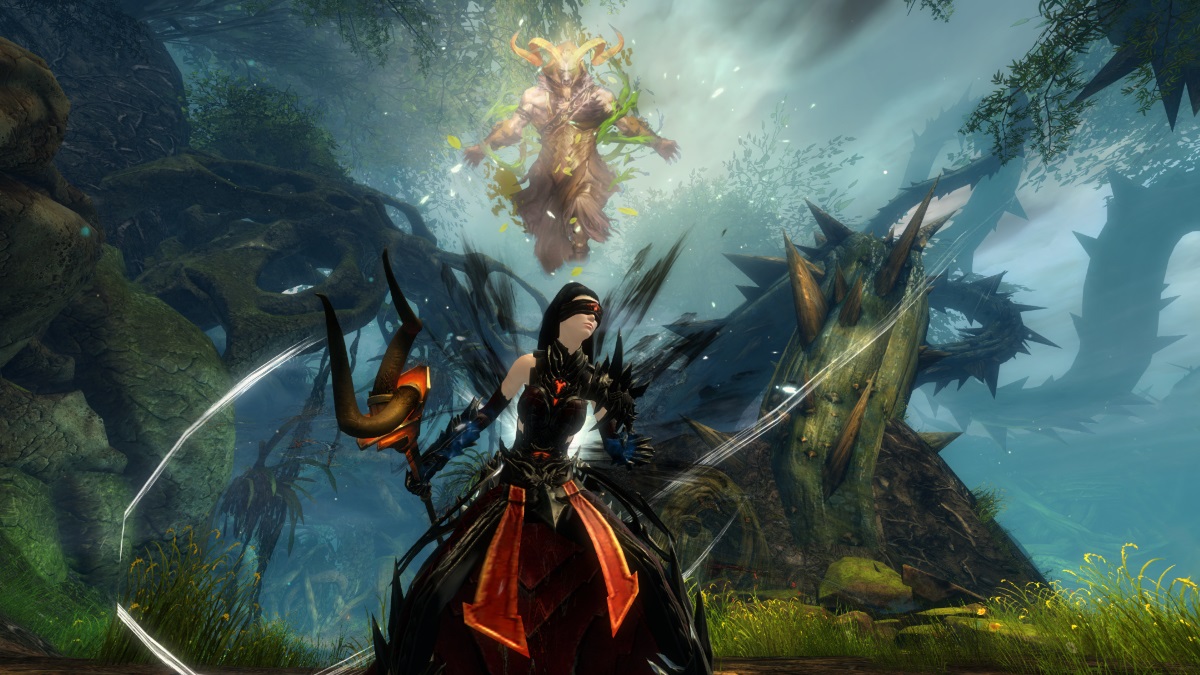 Today ArenaNet revealed Ventari, a new legend for the revenant profession debuting in Guild Wars 2: Heart of Thorns. The new legend introduces a supportive playstyle that pushes the boundaries of healing abilities and introduces skills based around Ventari's tablet.

One of those skills is the Ventari's ability to use a staff to be used as a melee weapon, an exciting first for Guild Wars 2. As a whole, the Ventari legend is much more about damage prevention than direct offensive attacks, fitting the legend's theme.

The tablet is a key component to the Ventari legend. Revenants will need to command the tablet, and communicate and interact with allies, to reap all of the benefits of the Ventari's skills. ArenaNet is detailing the newVentari legend in a blog post from Game Designer Roy Cronacher. You can see the blog post here.

ArenaNet will showcase the first in-game look at the Ventari when Cronacher joins host Rubi Bayer on Points of Interest, airing this Friday, June 5, at 12 p.m. PDT on the official Guild Wars 2 Twitch channel (http://www.twitch.tv/guildwars2).
Next Article
Riot Games presents the League of Legends Season Two World Championship Playoffs for a chance at $1,000,000
by JamesBl0nde
ArenaNet, developer of the acclaimed Guild Wars franchise, today announced the roadmap to the 2014 Guild Wars 2 World Tournament Series Champi...
by Mikedot
Perfect World Entertainment Inc., a leading publisher of widely-acclaimed free-to-play MMORPGs, is pleased to announce that Swordsman is enter...
by Mikedot