Luvinia Online announces open beta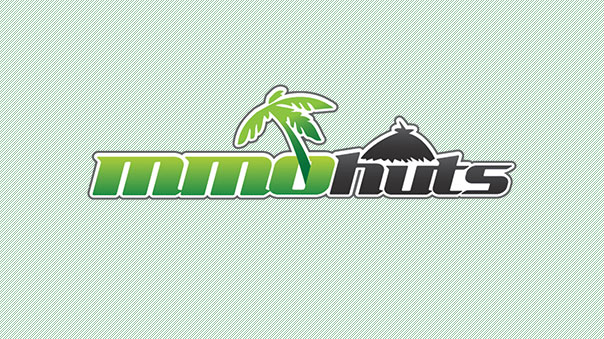 Luvinia Online has announced that it will begin its open beta testing on September 7.
The open beta will feature improvements to localization and game performance, raises the level cap to 78, and will open the SparkCash shop for testing. Special events will be held including a raffle for all players who reach level 40, a special title at level 70, $1,000 travel credits for the #1 ranked player, and special graduation gowns for players who "Like" Luvinia's page on Facebook.
Luvinia is published by Outspark, which also publishes Fiesta Online and Secret of the Solstice.
Luvinia Online Gameplay Screenshot

Source:
Luvinia Online Open Beta Q&A Released

Open Beta Begins September 7, 2011

SAN FRANCISCO – September 1, 2011 – A small Q&A of some commonly asked questions about closed beta and what's in store for Luvinia Online going into Open Beta:

What feature makes Luvinia Online different from other MMORPGs?

While Luvinia has all the draws of a traditional fantasy MMORPG –a large and diverse world, a variety of player classes, as well as rich and immersive questing and PvP systems, all expected from an Outspark MMO – it also has a number of unique features.

One big feature is the class system for Luvinia Online. Early in the game players can choose from the 3 base archetypes of magician, warrior, and rogue; however, things get even more enticing at level 40 where players can pick from six subclasses (two for each archetype) and then at level 80 the final 12 subclass become unlocked. This gives players a wide variety of classes to play from a cunning Watchman, to a divine Paladin, all the way to a treacherous Necromancer. Along with the specialized skills of each subclass, players always retain the base skills of the parent archetype class, allowing for support classes to still solo with the best of them and for DPS classes to retain a variety of combat styles and techniques.

Another big draw to the game is the robust equipment and enchanting system present in the game. There are a variety of ways to acquire equipment in game, from crafting, to questing, to monster drops, to raising your fame. Through and enhancing system, these items can be raised to even higher levels of power. Added to that are energy stones that imbue weapons with special abilities for a limited time. Along with all of that, a unique feature is the cards that can be slotted into equipment to specialize your stats. These cards are highly sought after and acquired by the bravest of heroes.

What features were players most excited to see in Closed Beta?

There were two big parts of the closed beta about which players really seemed to rave. The big one was the auto-questing system. The system makes finding NPCs and quest objectives much easier for players. By just clicking on an objective in your quest log, your character automatically moves to the area you need to be in to start on your quest. Finding the NPC in a town or to complete a quest is just as easy, making questing more about helping out the citizens of Luvinia than trying to read a map or remember who you talked to in the first place.

The other major sentiment we heard from players was how polished the game was for closed beta. The servers were able to handle the player load and stress testing done during the beta surprisingly well, and the vibrant and colorful surroundings and low latency were noted by many of the players trying the game out.

What classes were popular in Closed Beta? How far did players get?

The level cap for the closed beta was 69. While no one was able to reach the cap during the brief window that the closed beta was open, a Priest did reach the highest level at 52, showing that with the class system, even healing focused classes can level with ease. As far as class popularity goes, all 3 archetypes were played in large numbers during the beta with players slightly favoring Warriors over the Magicians and Rogues. We also saw a number of players testing out all six of the currently available subclasses in the game with Warlocks at the front of the pack.

What has changed for Open Beta?

From the feedback we got from players, we made sure to correct a number of the localization issues that they helped find during closed beta, which also included some tweaks to the font system used in the game. We also worked on a few items to help improve the backend operations of the game to ensure an even smoother open beta. Along with all these fixes, we also increased the level cap for open beta to 78 which opens up some new areas on the map for players to explore and plunder with plenty of new armor and weapons to acquire. We'll also be opening up the SparkCash shop with limited items for testing purposes during the closed beta.

Are there any big surprises in store for launch?

We are running a number of events for open beta to help get players accustomed to life in the world of Luvinia:

• Raffle of LUV – For every character that reaches level 40 in open beta, players will be entered in a raffle to win one of many fantastic prizes including an iPad 2, a Nintendo 3DS, or even 50,000 SparkCash to spend. The more characters at level 40, the more entries to win!

• Luvian Pride – It's a long way from Geneway College to level 70, but those that reach it during open beta will get a special in-game title. Plus, the #1 ranked player at the end of the open beta will win a $1,000 USD travel credit.

• Luv to Like Us! – With Luvinia Online close to launching, now is the time for players to start like'ing our Facebook page so that they can keep abreast of all the awesome activities happening no matter where they are. When the Facebook page gets more than 5000 Likes, all players will get a permanent graduation gown in game!
Info on Luvinia Online can be found at: luvinia.outspark.com

The forums are at: http://www.outspark.com/forums/forumdisplay.php?f=424< BR>
Facebook: http://www.facebook.com/outsparkluvinia
Next Article
Super Dungeon Tactics is ready for another reveal today by showcasing the weapon selection of its heroes.
by MissyS
Veteran Publisher Iceberg Interactive and award-winning developer Amplitude Studios are proud to announce that their highly anticipated 4X fan...
by Mikedot