Das Tal Announces 24 Hour Alpha Free for All Event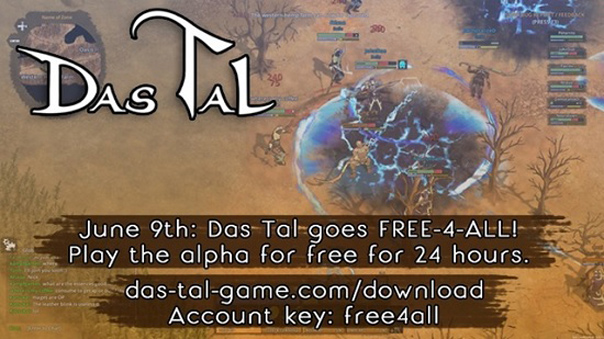 Fairytale Distillery has announced a full day of free alpha access to their fast-paced PvP focused sandbox MMORPG, Das Tal! The event is set to take place on June 9th for a full 24 hours (starting 1 PM UTC / 3 PM CEST / 9 AM EDT / 6 AM PDT), and all you need to access the game is the key provided in the image above!

Das Tal is currently in the middle of a Kickstarter campaign to bring back some long missing elements of meaningful MMORPG PvP to a modern quality title. For a full overview be sure to check out OnRPG's OnRPG Kicktracker Report. Support Das Tal on Kickstarter here.

Next Article
Oh I've seen the horrors of the Vaal. You thought they were merely a legend? Long lost civilization that destroyed themselves? Arrogant outs...
by DizzyPW
Do you remember the Summer Heat Summer Fun contests in Chrono Tales called Mr. and Ms. Chrono Tales last year? Players' active response and ...
by Mikedot