Guild Wars 2 News – The Head of the Snake Living World Episode Revealed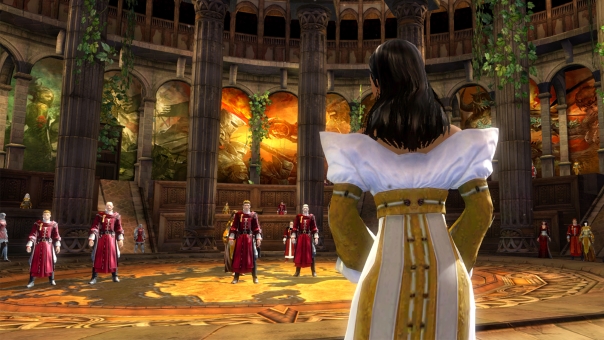 ArenaNet announces that the next chapter in the Guild Wars 2 Living World Season 3 story, The Head of the Snake, will arrive on February 7.
In "The Head of the Snake," players will be called to Queen Jennah's side to assist her in uncovering the corruption in Divinity's Reach and exposing the White Mantle's treachery.
The update will also introduce "Bastion of the Penitent," a new raid wing in the Bloodstone Fen featuring four new bosses to challenge them.
ArenaNet is preparing for this new update by holding a sale on the Heart of Thorns expansion, which will be 50% off until February 8. The latest Living World content requires ownership of the expansion, and is designed for level 80 characters.
Legendary Champions official website launched. Aeria Games releases more information about Legendary Champions on the new website for the game...
by Guest
Marvel Future Fight has a new update that adds some new X-Men related features to the game as of yesterday.
by Ragachak
It's important to know when you have a problem, or when you're doing something negative to yourself or others.
by Ragachak