Guild Wars 2: New Journal Feature Launching for Season 2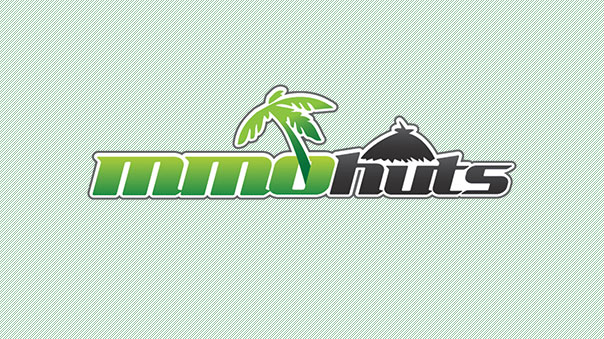 ArenaNet, developer of the acclaimed Guild Wars franchise, today announced the Living World Journal for Guild Wars 2, adding a highly anticipated new feature that enhances how the award-winning MMO game releases new content. Starting with the premiere of Living World Season 2 on July 1, the Journal feature introduces the ability to save and revisit each new episode. The Journal brings DVR-like replay functionality for players who immerse themselves in the Living World's endless storyline.
The Living World has given Guild Wars 2 players a regular cadence of new game content delivered through seasons, similar to a television series. ArenaNet has released more than two dozen Living World updates, with each release introducing new storylines, characters and game play that expand on the rich lore of the Guild Wars universe. All of the content is playable free of charge, part of the studio's global business model for Guild Wars 2 as a one-time purchase MMO game for PC with no subscription fee.
In a blog post introducing the new Journal feature, ArenaNet game director Colin Johanson writes: "The Living World exists to drive the story of Guild Wars 2 forward and create a sense of speculation, wonder, and intrigue around the world of Tyria and its characters. We want to create the feeling that anything in Tyria can change and get players looking forward to what might happen next. A natural system that provides story and context for these changes makes sense when we regularly expand the experiences in our game."
ArenaNet recently revealed that Season 2 of the Living World will premiere on July 1 of this year, following up on last season's cliffhanger ending. The Season 1 finale left in ruins the capital city of Lion's Arch, a key trading hub for players, and revealed a new threat to the game world of Tyria. With Season 2, the heroes of Guild Wars 2 – players and the iconic characters who stand by their side – are primed for an epic showdown that will decide the fate of Tyria.
Starting with the Season 2 premiere, each new Living World release will be accessible for any player regardless of their level in the game or ability to immediately play that episode. Players can bank new content in their Journal simply by logging into the game during the two-week period that the release is live. Players who don't log into Guild Wars 2 during the period that a given episode is live can still access that same content and save it for replay by spending a small amount of in-game currency.
Writes Johanson: "With this addition to the story Journal, content from Living World episodes will be a mix of new story steps and open world content. Story steps will work just like existing story steps in the game today by taking you on a journey specific to your selected episode, which ties into a broader narrative from the season's continual story progress. Open world content additions to Living World updates will permanently expand or change the world of Tyria and will tie to the theme and story of the episode."
For more info, visit https://www.guildwars2.com/en/
Next Article
With the gained popularity through word of mouth and popular twitch streamers, it is no surprise to see ARK: Survival Evolved sell 1 Mil copy
by Abubakr