RF Online Server Transfers Begin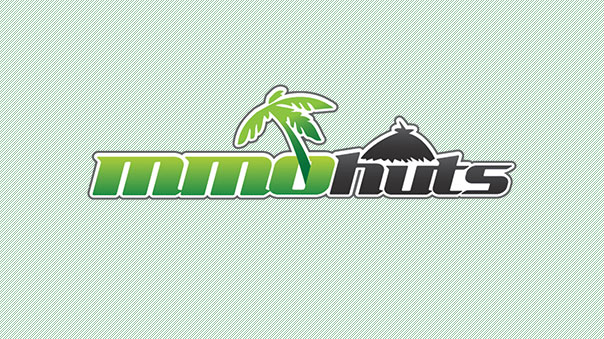 GamesCampus has announced that server transfers have begun for the PvP focused sci-fi MMORPG RF Online have started.  Players may transfer their characters from their host to GamesCampus starting August 31.  The game will being anew starting September 6.
Additionally, a new server will open up for players who want to begin anew.  Excelsior will not take any transfers or veteran accounts.  This server will run until November 6, at which point it will be merged with the central server.
Patch 1.05 will be released in Q4, according to GamesCampus.  Brand new content never seen before in North America will be introduced, which will be revealed in the coming weeks.
GamesCampus also publishes 9Dragons and Asda 2.
RF Online Gameplay Screenshot
Source:
RF ONLINE SERVER TRANSFERS BEGIN TODAY

GamesCampus Officially Begins Service September 6th 2012

Sunnyvale, Calif. (August 30, 2012) – Leading online game publisher GamesCampus (www.GamesCampus.com), today announces a temporary suspension of services for the PVP centric sci-fi MMORPG, RF Online as it moves to its new home at GamesCampus. A mix of fantasy with a healthy dose of science fiction, Rising Force Online launches players into a massive three-faction nonstop battle that equips them with everything from swords to nuclear weapons to bring the opposing factions to their knees! Players can sign up now for a GamesCampus account at rfonline.gamescampus.com, and starting August 31st players can transfer their accounts from the former host to the GamesCampus network.

"GamesCampus is committed to making a smooth, full transition for all interested players." said Hubert Yee, Head of Marketing at GamesCampus. "Whether players wish to retain their old accounts or start over, we've got plenty in store for the rest of 2012."

Starting August 31st, players can use http://rfonline.gamescampus.com/?page=transfer to move their characters from the old servers to their new home at GamesCampus, who will service RF Online moving forward for the North American and global audience. One week later, on September 6th, space enthusiasts can begin logging in to RF Online again at approximately 11:00am PST. Players can follow the new GamesCampus flavored Facebook at https://www.facebook.com/RFOnlineUSA and Twitter at http://twitter.com/gc_rfonline for the most up to date information about server availability.

New to RF Online completely or just want to start over? Join us on the new server Excelsior! This new server will be available from September 6th to November 6th, and will not take transfers of veteran accounts. Instead, players new and old will have a chance to start from scratch and compete with and against similar level friends and foes. Eventually, Excelsior accounts will be merged into the central server to compete against the full pool of Rising Force players.

GamesCampus is also pleased to announce they will be launching Patch 1.5 during Q4 2012. This new update has never been seen on the English version of RF Online, and players will be delighted with the fresh content and myriad of exciting changes, which will be revealed in the coming weeks.

RF Online features three distinct races: Bellato use Force (magic) as their primary weapon. They rely on heavy mechs known as MAU's for a variety of combat situations. Cora are similar to Bellato, but prefer to use their Force to call and tame creatures known as Animus. Accretia are a race of cyborgs, completely mechanical, and unable to use Force, relying in technology. RF Online's deep political system wants YOU! Each of the three races is led by a political leader, the Archon, who serves a one week term. f the politicians cannot woo the vote of the population, the player with the highest PVP ranking will be automatically slotted into the open position, proving might does make right.

RF Online seamlessly fuses together the world of fantasy and technology as never seen before. Whether building a reputation for ruthless player versus player (PVP) action, pursuing a political career and becoming Archon of a faction, or creating an economical stranglehold on the production and consumption of minerals, play RF Online the way you want to. Compete in massive realm versus realm versus realm (RvRvR) as three unique factions vie for control of resources and the Holystone Keeper. Only headquarters and settlement towns are safe from enemy encroachment: watch your back, or someone will be sure to stab it.

For more information about GamesCampus.com or RF Online, please visit www.GamesCampus.com or rfonline.gamescampus.com
Next Article
Stunlock Studios is teaming up with Twitch and Nexon today to announce the debut of the Battlerite Pro League.
by Ragachak
Heroes Evolved has promoted the boom of Esports in Southeast Asia with its Asian server tournament in November.
by MissyS
Black Desert Online has proven to be one of the best gaming experiences I've ever had, no matter the version I've played.
by ApocaRUFF