Guild Wars 2 – "Escape from Lion's Arch" details revealed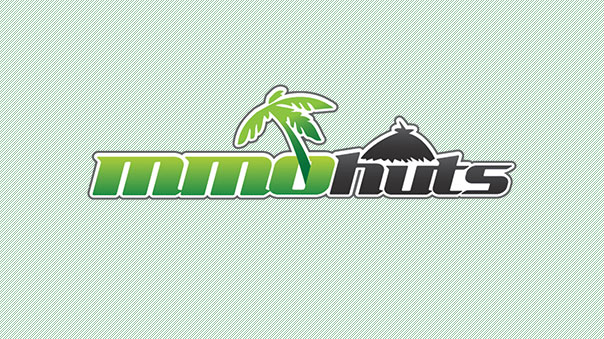 NCSOFT and ArenaNet has released a teaser video trailer for the upcoming living world release "Escape from Lion's Arch". The ominous trailer focuses on the trademark city of Lion's Arch, a beacon of prosperity in Tyria that acts as trading hub for players. The city has proven resilient to numerous onslaughts by enemy races, pirates, the undead, even an Elder Dragon. Now, the villainous Scarlet Briar may present this proud city with its most terrifying foe yet.
As the teaser trailer shows, the forces of the sylvari supervillain will soon descend upon Lion's Arch. Aetherblade airships, dirigibles of death piloted by the dreaded pirates who now serve Scarlet, loom over the city like birds of prey. On the ground, the cruel serpentine krait and subterranean dredge hunt for prey and terrorize its citizens. In one grim moment in the video, the famed nautical architecture of the city burns as innocents try to flee the devastation.
"Escape from Lion's Arch" update will be released on February 18th, 2014. For more information, visit: www.guildwars2.com
Next Article
NAMCO BANDAI Games Europe S.A.S., leading video game publisher and developer, and Nine Dots Studio announced pre-order details for GoD Factory...
by Mikedot
Kill3rCombo, publisher of the hit free-to-play action MMORPG Elsword, has introduced a brand new system to the game that allows players to col...
by MissyS