Guild Wars 2: ArenaNet Announces PAX East Activities for Fans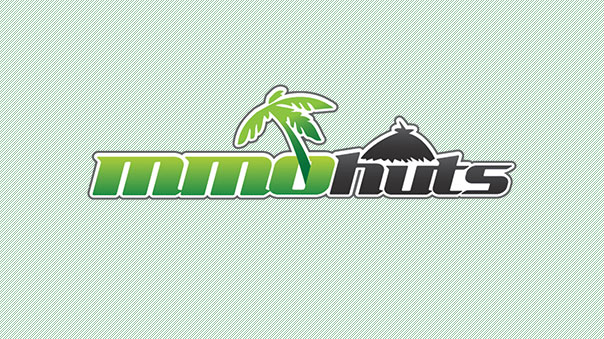 ArenaNet™, publisher and developer of the acclaimed Guild Wars franchise, today announced activities at PAX East that are sure to fire up Guild Wars 2 fans, whether they're braving the cold in Boston or catching the show from afar. The studio is using PAX East to premiere the first playable demo of Guild Wars 2: Heart of Thorns, the upcoming expansion to Guild Wars 2. ArenaNet is also holding the Guild Wars 2 World Tournament Series (WTS) Finals at the show in partnership with ESL. PvP teams from North America, Europe and China who qualified through multiple online tournaments will come face-to-face on the show floor on Saturday, March 7, as they vie for $50,000 in cash prizes and the title of Guild Wars 2 global PvP champions.
ArenaNet will be at PAX East booth #5116 March 6-8 in Boston. The WTS Finals take place at the ESL Arena on the show floor on March 7. The official Guild Wars 2 Twitch channel will be streaming all three days during show hours and will provide full coverage of the WTS Finals on Saturday.
ArenaNet is bringing the Guild Wars 2: Heart of Thorns demo to fans at PAX East after announcing it as the first expansion to Guild Wars 2 in January at PAX South. Fans should line up early at ArenaNet's booth #5116 to get their hands on two different demos. There is a PvE demo that takes players on the first steps of the journey into the new Heart of Maguuma jungle, where they can experience the revenant, the entirely new playable profession coming with the expansion. They can also get a glimpse of the Mastery system, ArenaNet's new approach to introducing endgame progression in an MMO. There is also a PvP demo of the all-new Stronghold game mode. Stronghold introduces new strategy and role-play into PvP with a mode where teams become either pirates or knights who must infiltrate and defend ground to kill the enemy lord. In addition to the opportunity to get hands-on with Guild Wars 2: Heart of Thorns, ArenaNet will have a stage at its booth running developer-hosted demos, guest play sessions with popular online Guild Wars 2 streamers and trivia contests with prizes.
The WTS Finals at PAX East mark the North American leg of Guild Wars 2's global PvP championships. In December 2014, ArenaNet crowned the first ever WTS champs, North America's Abjured, at a tournament held in Beijing. Now, the Abjured must fight to retain their title as they collide with new foes in Boston. The winners will take their lion's share of the $50,000 cash prize and be among the first to have their names engraved on the official WTS championship trophy being unveiled during closing ceremonies. The WTS Finals takes place from 10:00 a.m. to 6:00 p.m. EST (15:00-23:00 UTC) on March 7, at the ESL Arena on the PAX East show floor and streamed live on Twitch.
Joining ArenaNet at PAX East are popular Twitch streamers Shinryuku_ku, DocGotGame, Donna Berry and Reyana ATac. They will be part of Guild Wars 2: Heart of Thorns guest play sessions at ArenaNet's booth, and streamed online at Twitch, at the following times:
Friday, March 6 – PvE Demo
Sunday, March 8 – PvP Stronghold
To follow all of the latest updates on Guild Wars 2: Heart of Thorns and learn more about Guild Wars 2, please visit www.guildwars2.com.
Next Article
WeMade has revealed more new content coming to Riders of Icarus, this time with a PvE focus.
by MissyS
There's a release date announced for the next Hearthstone expansion, Knights of the Frozen Throne!
by Ragachak
Hit the high seas with InnoGame's newest MMO, Kartuga.
by MissyS