Grand Fantasia releases Mutated Phoenix Tower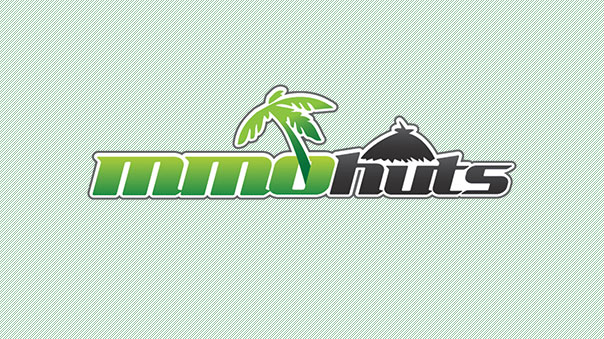 The Mutated Phoenix Tower update has launched for Grand Fantasia.
The update adds a new 10-man raid dungeon, designed for high level players. The dungeon features the Mutated Hateful Witch, and drops materials for the best quality level 80 armor and weapons. The update also adds the Item Buyback feature, allowing players to buyback non-junk items from merchants.
Grand Fantasia is published by Aeria Games, which publishes games like Kitsu Saga, Dream of Mirror Online, and Shaiya.
Grand Fantasia Gameplay Screenshot
Source:
Prepare for the Mutated Phoenix Tower in Grand Fantasia

Prepare for the Mutated Phoenix Tower in Grand Fantasia

SANTA CLARA, Calif.  – April 14, 2011 – Aeria Games, a leading global publisher of free-to-play online games, has just released its Mutated Phoenix Tower content update for one of its most popular free-to-play titles, Grand Fantasia.

Buried deep with the Lost Highlands, the Mutated Phoenix Tower is now accessible for players who seek to destroy the deadliest monsters and earn the best items in the game. This 10-man raid dungeon is suitable for only the highest level players looking for a challenge.

Grand Fantasia new content update includes:

·        Conquer the enemies in the dungeon for your chance to face the Mutated Hateful Witch, the Blue Scorpion Queen!
·        This new Raid dungeon will drop materials allowing players to craft the highest quality level 80 armor and weapons!
·        In addition to this great new dungeon, the Item Buyback feature has been released.  Any non-junk item sold to the Merchants can now be purchased back!

For more information on Grand Fantasia, please visit http://grandfantasia.aeriagames.com.
Next Article
Wargaming announced today the addition of the Le Barrage Français content update for its free to play console multiplayer game, World of Tank...
by MissyS
Travel through Time with detective Matt Richards as he discovers a vulnerability in the game DarkForce and unravels a sinister plot against it
by NWOrpheus
Trion's Trove, the open-ended voxel MMO adventure game currently in open beta, is receiving a brand-new, playable class today!
by MissyS