Global Agenda officially free-to-play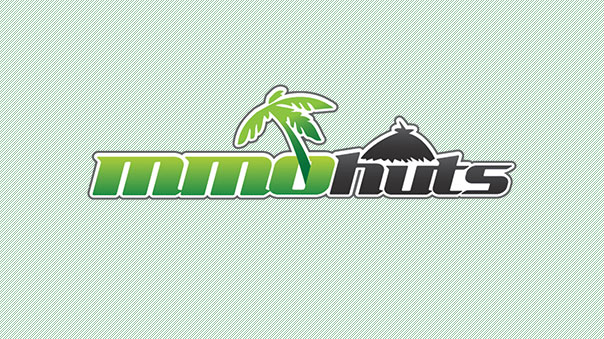 Global Agenda has officially launched its previously announced free-to-play update, making the game accessible to all for free. Players who previously purchased the game, and players who pay a one time fee of $19.99, will be considered Elite members permanently, with access to additional in-game benefits.
The update also revises skill trees for Recon, Assault, Robotics, and Medics classes; adds new repeatable missions; introduces a new raid challenge called Dome Defense; improves Mercenary PvP rewards; and adds in Acquisition.
Global Agenda is published by Hi-Rez Studios.
Global Agenda Gameplay Screenshot
Source:
The #1 Shooter MMO Is Free-To-Play Starting Today

ATLANTA – April 14, 2011 — Hi-Rez Studios today announced the launch of Global Agenda: Free Agent (GA: Free Agent), a free to play, sci-fi, jetpack-enabled Shooter MMO.  GA: Free Agent features fast-paced class-based shooter combat, AAA graphics powered by Unreal Engine 3, accessible RPG character advancement, and a diverse set of mission content including Open Zone, PvE, PvP, and Agency vs. Agency.

Today, with version 1.4 now live, players can download and play all existing Global Agenda: Free Agent content at no charge by visiting http://www.globalagendagame.com.  The Global Agenda website, forums, and web-store have also been updated to greet players new and old with the Free Agent branding.

Optional purchases at the Global Agenda web-store allow players to progress more quickly through the game, accelerating xp, credits, tokens, and loot.

"Today Hi-Rez Studios delivers exceptional class-based shooter combat for free", says Todd Harris, Hi-Rez Studios COO. "To a free-to-play audience tired of click and wait fantasy MMOs, or unbalanced pay to win shooters, we think that the advanced sci-fi visuals and balanced combat of Global Agenda: Free Agent will be very refreshing.  We've seen a very positive response from our announcement and have invested in server capacity to handle the increased demand."

In addition to enabling free play, this version 1.4 Free Agent update introduces new content and features to the current Global Agenda gameplay.  These updates include:

New revised skill trees for Recon, Assault, Robotics and Medic classes to encourage specialization and build diversity.
New repeatable missions from Operative Vanik and Ava Lockhart in Dome City
New end-game content, Dome Defense, added as a Raid challenge for players level 40 and above.  Dome Defense requires a highly skilled and coordinated team to maintain the health of the hero NPC Dalton Bancroft while defending Dome City from waves of Recursive Colony robots
Mercenary PvP matches for players level 30 and above now grant separate and better rewards.  Increased drop rates for Epic items as well as increased drop of Crescent Jetpack.  New Tier-5 Dyes now drop from 30+ Merc PvP
PvP game-type Demolition has been re-implemented as Acquisition in which one team must capture a robot from the enemy and take it back to their base; our Global Agenda version of the class Capture the Flag game-type
Many PvP and PvE instance maps have been adjusted to fix exploits and promote more varied and balanced gameplay.
Next Article
Tribal Wars 2 is the latest title carrying a medieval setting, and I was one of the lucky few to get into the closed beta for this online stra...
by DizzyPW
Winning Putt's first big update is coming out shortly, titled the Spring Update.
by Zelus
Triad Wars will be hosting its first live stream of the year today (January 29) at 11am Pacific.
by MissyS