Grand Chase's Mari gets Third Job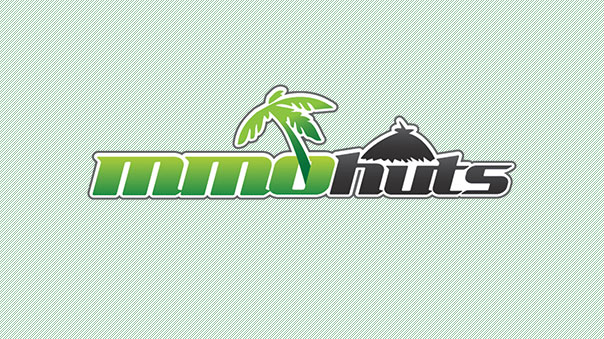 Grand Chase is adding Mari's third job in a new update.
The third job, "Polaris," is similar to previous jobs in that it allows Mari to summon magical creatures and build enhanced machines. Polaris also has very mana-consuming skills, as well as a few mana replenishing skills for her team mates and when an enemy is hit. Her three grades of attack are No Mercy, Call of Ruin and Extinction.
Mari's third job's starting mission is available at level 30 after completing the second job change mission.
Artwork of Mari's Third Job:
The Original Press Release:
NTREEV ANNOUNCES MARI'S 3RD JOB FOR ITS ONLINE ACTION-BRAWLER GRAND CHASE

The Job Of Polaris Is A Giant Power-Up For The Beloved Character Mari

Irvine, Calif., July 14, 2010 – Ntreev USA, a leading online game developer and publisher, announced today, the 3rd job for Mari in its online action-brawler MMO, Grand Chase. The new job of Polaris is a huge power-up for Mari and is available starting today. Players canvisit http://grandchase.ntreev.net to download and play the game.

Before a mysterious massive explosion obliterated it, "Polaris" was the highest position of an ancient kingdom. The Polaris symbolized the guiding light of the kingdom, and only a member of the elite with exceptional abilities could hope to ascend to this position. The power to create new machines and research magic fell under the jurisdiction of a Polaris. The results of their research during the First Demon Wars contributed to the success of the Gunslinger combat teams.

Similar to Mari's existing jobs, Polaris will give Mari the ability to summon magical helpers and set up machines with enhanced power. But Polarises have special skills that consume great amounts of mana, and as a result, also posses a variety of skills to help replenish mana. A Polaris can replenish a teammate's mana with her machines and by summoning power ups can restore a large quantity of mana when an enemy is hit. Polaris features three grades of attack which includes No Mercy, Call of Ruin and Extinction, and features powerful jabs and mighty slashes from all angles. To become a Polaris, players must reach Level 30 and complete the 2nd job change mission to begin the Polaris Mission.

"This new job is a huge boost for Mari and features so many new and exciting attacks," said Chris Lee, CEO at Ntreev USA. "By introducing new jobs, skills and attacks, we continue to be committed to keeping Grand Chase one of the most popular MMO's played today!"
Next Article
Taric has been a support mainstay practically since the creation of League of Legends.
by Ragachak
ZQGame a publisher of high-quality mobile games, today announced the global release of the anime-inspired, action-RPG, Soul Guardians: Age of ...
by MissyS
Elder Scrolls Online is now accepting pre-orders including a digital standard edition ($60) and Imperial Digital Edition ($80).
by DizzyPW