Gpotato to Bring 'Aika' to North America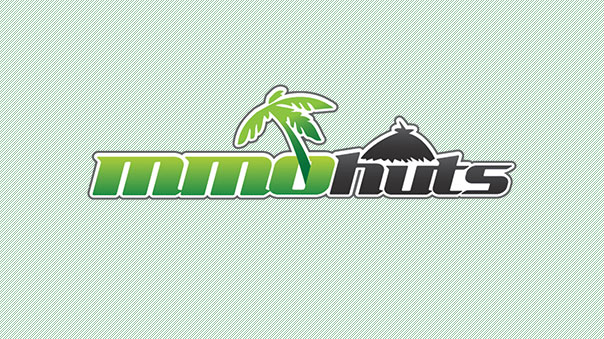 Looks like our friends over at Gpotato, who are best known for Fly for Fun, will be launching another new MMO soon. Unfortunately, 'soon' could mean anywhere from a few months to a full year. The game actually looks a lot like a mix of Sword of the New World and Cabal Online. The game's graphics are also quite good and the game looks like it has a heavy emphasis on large scale PvP, sort of like Warhammer Online / Dark Age of Camelot. Like a lot of other MMORPGs, the game was developed in South Korea.

Full Press Release:
Although MMORPGS like World of Warcraft have enjoyed popularity in the North American market, Asia has long been the leading market for MMORPGs, with a dizzying variety of games and virtual worlds. Now Gala-net, a leader in bringing free-to-play online games to western markets via its gPotato site, has announced plans to bring the Korean fantasy MMORPG Aika to the North American market. Aika is published by Hanbitsoft in South Korea, and promises to feature serious player-versus-player action, ranging from dungeon groups of as few as six players all the way up to massive wars with 1,000 players on each side.

"We are delighted to work with an experienced publisher like Gala-Net, Inc.," said Hanbitsoft CEO Kee Young Kim, in a statement. "Gala-Net, Inc. has a proven track-record of successfully marketing MMORPGs in North America and we are confident that together we will make a lot of players excited about Aika."

The Aika story is set on the continent Alkan, where humans struggle against a devel called Zelka. Characters start off as children, as as they grow and learn they acquire new characteristics and abilities until it finally becomes an adult. Players can also nurture their own sprites, kind of like pets in other MMORPGS, that developer their own personalities and aid the players on their quests. Aika will offer in-game voiceovers and "dramatically stunning graphics;" the Korean version of Aika also features micro-transactions and an in-game currency.

Gala-Net hasn't announced any availability or launch date for the North American version of Aika.
Next Article
Developer Obsidian Entertainment and global publisher My.com reveal the final results of the Panzer Showdown event.
by MissyS
Perfect World & Cryptic Studios have announced that on April 30, 2013, the F2P MMO Dungeons & Dragons Neverwinter is heading into Open...
by MissyS