Gloria Victis Press Release – The Azebs are here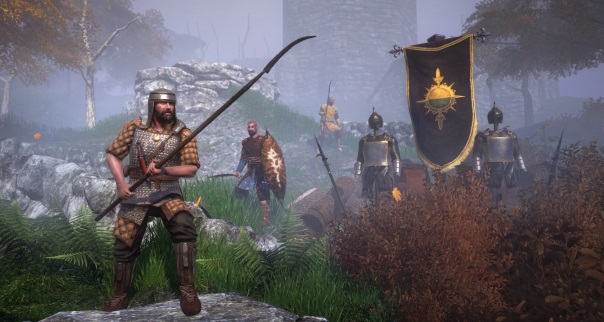 Gloria Victis has revealed their newest faction for the game: The Azebian Empire! This new playable nation comes with their very own city and questlines. Of course, there are also new areas to see and explore, so prepare for a journey! We have also added a possibility to choose the origin of your character during character creation. Available options are: Logres and Wenedia for Midlanders, Nordheim and Styrborg for Ismirs and Azeb or Sangmarian for the Azebian Empire. In future, the character's origin will affect some of the available content and questlines, like it already does for the starting quests for the Azebian Empire.
In addition, the ability to disassemble items and recover some lost crafting mats has come to the game, so that players can reuse some of the lower-level items and get more use out of them, making them worthwhile. There is also there are 70 new items to loot and craft, and some changes based on community feedback, such as lowering the necessary fuels for crafting and taxes. The last major update is the beginning of the Glory season has just started! Players have not only been given rewards for the place took in the scoreboard but also names of the best players have been immortalized on the Glory memorials in the arena. Along with the new nation just added, it is a perfect day to join back the battle, fight the way to the top of the ranking ladder and become the legend of a the Azebian Empire!
Next Article
MapleStory 2's biggest update since the initial launch of the MMO hits today on both the Nexon Launcher and Steam.
by Ragachak
Aurora Legend is an upcoming mobile game that transports players into a once-beautiful, peaceful world known as Aurora.
by Ragachak
League of Angels – Paradise Land, the latest turn-based fantasy RPG, launches on iOS and Android today, endorsed by Gal Godot.
by MissyS