Gloria Victis: Guild Castles & Plans for World PVP Balance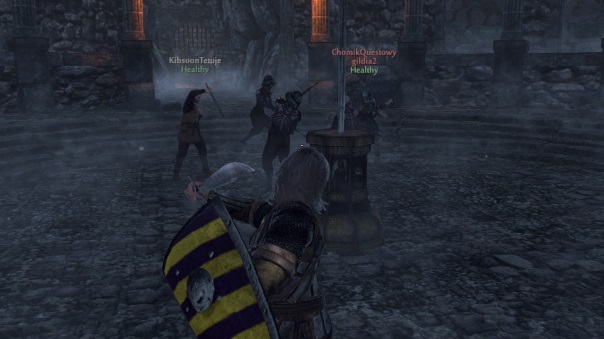 One of the more recent Gloria Victis updates brought the Skergard Castle location, which is the first guild-controlled locale on the map. This brings a huge shift to the world PVP formula, allowing the best of the guilds of each faction to compete for rulership over a fortress of their very own. In the future, there will be a variety of benefits for controlling territories, such as selecting which workshop is built, the possibility to regulate taxes for them, and a chest for said taxes. More locations are being planned on being converted into guild territories, so the battles for these spots will become even more hectic and important.
There are more plans for Gloria Victis though, such as expanding the available world and adding more castles/towns to fight over as well as a system that will link them together to create a visible frontline for your faction, while maintaining a players freedom to choose where to strike. Atop of that: new update, which introduces a new World Event taking place in a massive catacombs complex, has just been applied. Both location and the event have been designed with a goal to create a thrilling experience, so players can expect numerous new bosses to slay and precious rewards to earn! Players can also look forward to Halloween content coming very soon!
101XP is proud to bring their latest MMORPG to Android after a month of pre-registration - Era of Legends.
by Ragachak
The popular browser MMORPG, League of Angels, has announced a new GVG feature: the Volatile Battlefields.
by MissyS