En Masse Entertainment Outlines Development Roadmap for TERA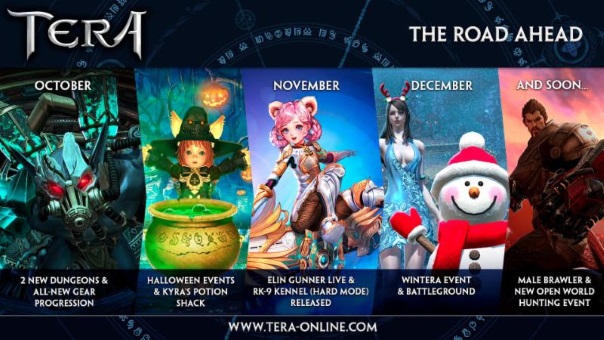 En Masse Entertainment has today published a development roadmap outlining future updates planned for their flagship action MMORPG, TERA. En Masse is committed to creating a quality environment for their community, this roadmap details what awaits players as the last months of 2017 roll on, and further beyond. This includes new content, a new race/class combination, fun in-game events, and so much more! It will be continually updated by the publishing team as new work is finalized/revealed. Today's update focuses on the upcoming Thaumetal Refinery dungeon, home to a small tribe of goblins enslaved by archdevans and forced to mine a new type of ore with unknown properties. The archdevans have been experimenting on the ore to learn what uses it may have, using the goblins as test subjects to see what effects it has on living beings. Players will be tasked with exploring the dungeon and putting an end to the archdevans' activities, and whatever horrors they may have already spawned. Be sure to check back in the coming weeks for a look at the RK-9 Kennel dungeon and more details on the upcoming enchanting and gear progression systems. The Arsenal Update comes on October 10 and promises to excite players of all skill levels.
As the year progresses, players will be able to experience the Gunner class in a whole new perspective, as the Elin gunner will come online in the November update, expanding the race options available for it.  This is only a fraction of what's to come, so please click the link below, and bookmark it to keep up to date on everything for TERA in the coming months!
Next Article
Today NDA has finally lifted on quite the secret announcement Perfect World Entertainment has been waiting to spring on us.
by DizzyPW
It's stomp city here at quarterfinals, population: 4.
by Kings Decree
After weeks of tweaks and tests, the Doom Bots of Doom have been set loose onto live in a new update for Riot's League of Legends. If you...
by Mikedot