GamesCampus announces Scarlet Legacy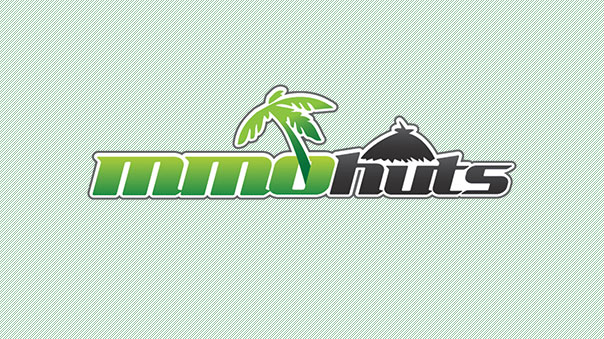 GamesCampus has announced a new game coming to its lineup – Scarlet Legacy, an action MMORPG in a fantasy setting. The game is expected to release this summer.
The game sends players on a quest to save Princess Scarlet. Features include four Hero classes – Warrior, Assassin, Monk, and Mystic – each with three fighting styles; 10 professions (Weapons Crafting, Blacksmithing, Cooking, First Aid, Alchemy, Jewelcrafting, Engineering, Herbalism, Mining, and Hunting); 14 zones and 6 instances; three match-making systems; PvP, quests, and a system designed to reward players as they grind.
GamesCampus also publishes Legend of Edda, Heroes in the Sky, and MLB Dugout Heroes.
Scarlet Legacy Gameplay Screenshot

Source:
GAMESCAMPUS BLAZES INTO A FANTASY WORLD WITH SCARLET LEGACY

The New Action MMORPG With A Simple & Quick Fighting System Blends Art and Magic

Sunnyvale, Calif. (April 28, 2011) – – Leading online game publisher, GamesCampus.com (www.GamesCampus.com) and award-winning developer InterServ, announced today the newest addition to the growing Games Campus portal of quality titles with the upcoming addition of Scarlet Legacy.  This vibrant and addictive new action MMORPG immerses players into a fantasy world where their quest is to save Princess Scarlet in a seamless and striking blend of eastern style mythos.  To learn more about Scarlet Legacy and to read the latest news leading up to its Summer 2011 release, players can visit www.ScarletLegacy.com

Scarlet Legacy is a massively dynamic and addicting MMORPG that takes players through a journey of thousands of quests to save Princess Scarlet while utilizing the most effortless in-game mechanic on the market today!  No more having to spend hours deciphering complex control combinations, players can just jump straight into the fray alongside their friends and enjoy.

"It is very exciting to bring gamers such a great spin on Eastern magic and mayhem," said Kevin Kim, CEO at Games Campus.  "Scarlet Legacy is a whole new take on the fantasy MMO genre and we'll be looking forward to seeing how much gamers love our blend of game play, quests, equipment, and more."

The game features an in-game engine that allows for a effortless system. This action MMORPG also boasts innovative technology that will allow players to spend more time questing, rather than just running aimlessly.   The new "Auto-Pilot" fighting system allows players to have complete MMORPG-style control with a non-targeting combat system, giving the freedom of true control-driven and action-oriented game play.

"We are very happy to be working with Games Campus to bring Scarlet Legacy to the North American audience. Using InterServ's latest proprietary 3D MMORPG engine which boasts the highest quality graphics and network efficiency, the development of Scarlet Legacy has been a labor of love," said Sheree Tsao,CEO of InterServ.  "We pledge to work closely with Games Campus to fine-tune our title to the needs and desires of North American players, and believe the game will be a great success with the strong support shown by Games Campus for their other titles."

For more information about GamesCampus.com or Scarlet Legacy, please visit www.GamesCampus.com or www.ScarletLegacy.com
Next Article
A digital publishing division of Kalypso (of Tropico and Dungeons fame), Kasedo's focus is bringing quality games to a wider audience.
by MissyS
Reliance Games, a global mobile games publisher and creator with over 50M downloads across such successful hits as Real Steel and Real Steel W...
by Mikedot
Perfect World Entertainment has launched the open beta testing phase of its new MMOFPS, Blacklight Retribution.
by MissyS