GamersFirst offers special privacy promotion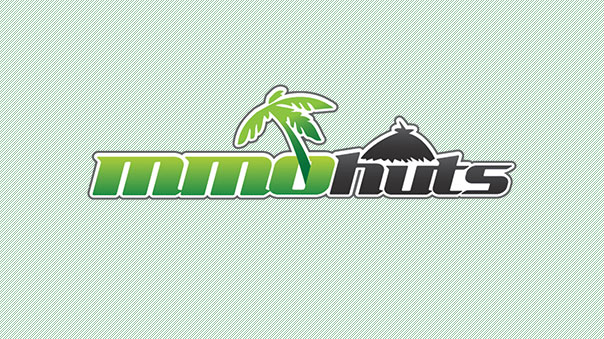 There's been a huge uproar in the MMO community lately about Blizzard's RealID system; specifically, that it will require players to post with their real first and last names on the forums.
GamersFirst is looking to offer refugees a new home where privacy and freedom are priority, and make promises to never force players to reveal their true identity.
From July 9th until August 9th, new players who enter the code StayAnonymous will be able to get special rewards for War Rock and Sword 2 when joining GamersFirst.
The Original Press Release:
Play Anonymous. Play GamersFirst.

GamersFirst Gives Players A Safe Haven From Identity Exposure;

Putting Gamers' Privacy and Freedom First!

Irvine, Ca. – July 8, 2010 – GamersFirst (http://www.gamersfirst.com), today's most popular Free2Play® MMO publisher, reaffirms its commitment to keeping gamers' real identities safe from public view, while letting gamers communicate using their character names throughout its Free2Play MMO titles and forums.

After reports earlier this week regarding Blizzard's mandatory implementation of Real ID on game forums; GamersFirst continues to welcome free exchange of ideas on forums while preserving the privacy of gamers' real identities and offering solutions for gamers suffering from the recent 'identity crisis'.

GamersFirst Free2Play MMO lineup consists of Knight Online (MMORPG), Sword 2 (the latest MMORPG/RTS hybrid) and War Rock (MMOFPS) in North America with upcoming titles including MKZ (MMOFPS), Taikodom (Space MMO) and Victory (MMO Racer).

"In a simulated world, the line between real life and fantasy is easily blurred. For many, that's clearly part of the attraction of MMO's and virtual worlds," says Tracy Spaight, published author regarding virtual worlds and executive director of publishing for GamersFirst. "Race, gender, age and other markers of identity are rendered invisible behind the veil of the Internet and the anonymity it confers. While anonymity cuts both ways, we think that player freedom is important. At Gamersfirst, we trust our players to use their freedom – to speak their mind, to sound off on game changes, and yes, to rant and blow off steam. It is an unwarranted intrusion to player privacy to force our players to disclose their real world identity."

Registration is free for all gamers and GamersFirst is offering a special promo for gamers from July 9th to August 9th that will offer new players exclusive features in GamersFirst titles War Rock and Sword 2 by using the promo code 'StayAnonymous'.

Join the 30 million strong Free2Play gamer community; where gamers come first at www.gamersfirst.com.  Just enter the code StayAnonymous and you can start playing anonymously and free today!
Sci-fi MMORTS Astro Lords: Oort Cloud by BISBOG SA has been updated to v1.1.0. This update includes a number of bug fixes as well as some exci...
by Mikedot
We have a fairly new support: Seris!
by Ragachak
Beasts have always been one of the most important elements of Knight's Fable. With powerful skills and cool looks, they can give you a sense...
by Mikedot