Gameforge announces Sphira: Warrior's Dawn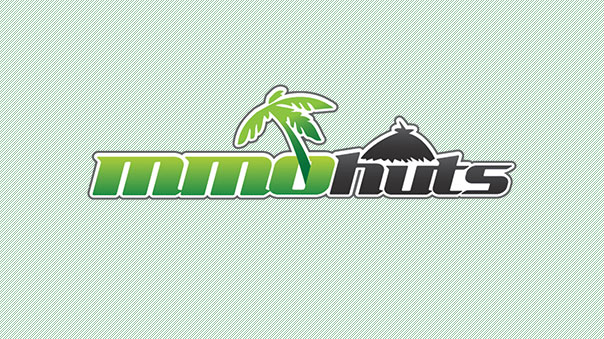 Gameforge has announced a new downloadable MMORPG coming in late 2011: Sphira: Warrior's Dawn.
The game will feature over 1,000 quests, several mini-games, a guild system, PvE and PvP, a wide variety of environments, automatic travel and portals, arena tournaments, multi-stage dungeons, and twelve guilds vying for supremacy in the land. The game's teaser site is already available, but no beta sign-ups are yet being accepted.
Gameforge publishes several online games and MMOs, including Gates of Andaron, Metin 2, and BiteFight.
The official site for Sphira is http://en.sphira.org/
Sphira Gameplay Screenshot

Source:
GAMEFORGE ANNOUNCES NEW ONLINE ACTION-ADVENTURE SPHIRA: WARRIOR'S DAWN

Highly Acclaimed German Publisher Bringing Action-Adventure MMO to North America and Europe

KARLSRUHE , Germany – Mar. 2, 2011 – Gameforge, the leading European publisher and developer of free-to-play online games, today announced a new client-based massively multiplayer online role-playing game (MMORPG), Sphira: Warrior's Dawn. Developed by renowned Chinese studio Linekong, Sphira: Warrior's Dawn will challenge gamers to fight for their honor and glory against hordes of brutal enemies in over 1,400 fantasy quests.

"Gamers have come to rely upon Gameforge for quality browser-based MMOs with rich gameplay options, extensive content and compelling storylines," said Holger Biebinger, Vice President MMO. "With Sphira: Warrior's Dawn, we are excited to introduce all new audiences to an action-packed MMORPG that will impress players around the world with its stunning Western art style, gripping storyline and challenging team battles."

Featuring rich, detailed landscapes and impressive graphics, Sphira: Warrior's Dawn takes place on the frontlines of a war that has spanned eons between three hostile empires. Players will confront mythical creatures and meet Sphira, the Goddess of Fate, who will lead them on their path to becoming a legendary warrior.

FEATURES:

Complete more than 1,400 quests and numerous mini-games
Band together with the guild system and engage in player versus environment and player versus player battles
Explore picturesque environments including: swamps, forests, jungles, desert, ruins, and the cursed lands
Move through the game via automatic travel system and portals
Compete in challenging arena tournaments
Battle through numerous stages in dungeons, big arenas, and more
Join the fray in one of 12 guilds, each fighting for supremacy

Sphira: Warrior's Dawn is scheduled to release in English in the United States and United Kingdom, and German speaking countries in late 2011. It will be available in France, Spain and Italy in Early 2012.
Next Article
Sony Online Entertainment's 15th annual fan event, SOE Live, was once again packed with big announcements and reveals for SOE's titl...
by Mikedot
Petroglyph is pleased to announce that today is the official global launch for Battle Battalions for PC.
by Mikedot
Today, Hi-Rez revealed during its weekly SMITE Patch stream the upcoming patch notes for the game, including the new god, Thoth.
by MissyS