Gamania announces Web Koihime Musou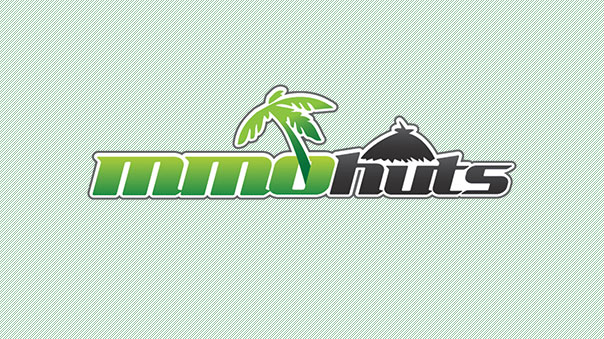 Gamania (beanfun) has announced that it will soon be releasing Web Koihime Musou. The game will be released with Global English servers for the first time this summer.
A sneak peek and signups are available at http://us.beanfun.com/koihime/signup/signup.aspx
Koihime is a popular intellectual property which is loosely based off Romance of the Three Kingdoms and features cute anime girl versions of the popular characters from the historical fiction, and has moved from its original visual novel format to manga, games, and anime. Web Koihime Musou is a browser-based strategy game, where players must work with female Warlords whose looks could kill a kitten. Players will race to unify the Three Kingdoms by either conquering Kingdom Castles (bringing all others under their control) or through an Imperial Castle Raid, where Societies can attack the castle and attempt to conquer it through earning the most Raid points.
Gamania also publishes Lucent Heart and Divina.
Web Koihime Musou Screenshots:
Source:
GAMANIA ANNOUNCES BROWSER-BASED STRATEGY GAME, WEB KOIHIME MUSOU




Details and Screenshots Unveiled at the Official Teaser Site




IRVINE, Calif. – March 9, 2012 – Gamania Digital Entertainment (US) announced today that its popular free-to-play browser-based strategy game, Web Koihime Musou, will soon be coming to everyone with a US beanfun! account. Gamania plans to launch the Global English servers this summer, and until then players can get a sneak peek of the game at the new official teaser site: http://us.beanfun.com/koihime/signup/signup.aspx

Koihime is a popular Japanese IP loosely based on the classic Chinese tale, Romance of the Three Kingdoms. Originally a visual novel, the IP has since spawned many different iterations, including manga, games, and anime. Web Koihime Musou, the latest entry in the series, is a browser-based strategy game where players must join forces with cute, yet deadly female Warlords in a quest to unify the Three Kingdoms.

"We're very excited to be introducing Web Koihime Musou to our English beanfun! players, as it's been our most successful browser game to date," said David Wong, COO of Gamania. "This success is partly due to the fact that Koihime has a strong fan-base worldwide, but it's also because we put a lot of effort into ensuring that the strategy and base-building elements are extremely fun and addictive".

Key Features

An Exciting Battle to Unify the Three Kingdoms – There are two ways to unify the Three Kingdoms: by conquering Kingdom Castles or through an Imperial Castle Raid. To unify the Three Kingdoms by conquering Kingdom Castles, the player must conquer all other Kingdom Castles and Lords to bring them under their control. The Imperial Castle Raid event is only conducted during the Imperial Castle Raid period. During this time, Societies can attack the Imperial Castle and earn Imperial Castle Raid points. At the end of this period, the Society with the most points is declared the victor and their Kingdom will be declared the unifier of the Three Kingdoms.
Cute, Sexy Warlords – The Warlords in Web Koihime Musou are all cute girl versions of famous Romance of the Three Kingdoms characters. Players will have over 100 of these female Warlords to choose from as Lord of either the Gi, Go, or Shoku Kingdom.
No Download – Web Koihime Musou doesn't require a download or installation to play. All that's needed is a game account and a compatible web browser – allowing for players to be in-game in just a few minutes.
The Perfect Game for Even the Busiest of Lifestyles – Players can have plenty of fun even if they're too busy to devote a lot of time to playing. Web Koihime Musou allows gamers to prep their empire in short, five minute play-sessions, allowing it to grow even while they're away.

To get ready for Web Koihime Musou's upcoming summer release, interested parties can sign up for a US beanfun! account and learn more about the game at: http://us.beanfun.com/koihime/signup/signup.aspx
Next Article
So, let's be honest: Tactical Intervention was in a pretty bad place back in 2013. From pay-to-win content, bugs, design flaws and more.
by Ragachak
Full Control announced today that the next installment in the classic turn-based strategy franchise, Jagged Alliance: Flashback, is now availa...
by Mikedot
WildStar is welcoming its next major update today with Redmoon Rising, as the Redmoon Terror lurks in the skies around Nexus.
by MissyS