Tribes: Ascend announces launch date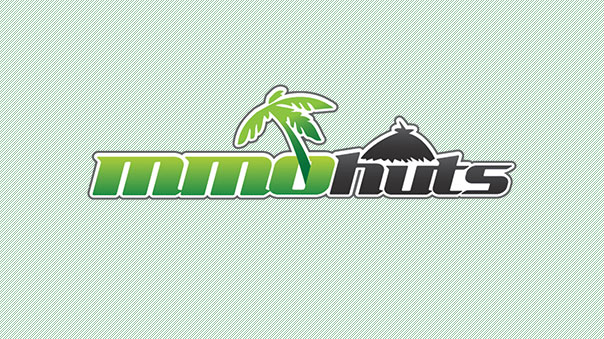 Hi-Rez Studios has announced that Tribes Ascend will launch on April 12, 2012.
The announcement came at the Game Developer's Conference ongoing in San Francisco. Tribes Ascend is currently testing in open beta with over 400,000 active players, who will be able to carry on their progress into the final release of the game. The game is still open to join and test pre-launch without a key.
As part of the announcement, the game released a new video trailer called "Tribes Ascend – Llama Island." This video refers to the term "llama," which players use to refer to a slow-moving teammate, and demonstrates the peril of working with llamas.
Hi-Rez Studios also publishes Global Agenda.
Tribes: Ascend – Llama Island Video
Source:
Hi-Rez Studios Announces Tribes: Ascend Release Date and Releases Parody Trailer

SAN FRANCISCO. March 9, 2012. Today, at the Game Developers Conference in San Francisco, Hi-Rez Studios announced that Tribes: Ascend will be released on April 12, 2012.

Tribes: Ascend is a fast paced sci-fi FPS for the PC that bills itself the "World's Fastest Shooter". Supporting the announcement Hi-Rez Studios also released a parody trailer titled "Tribes Ascend – Llama Island".

"Tribes is all about speed and movement", explains Todd Harris, Hi-Rez Studios Chief Operating Officer. "In fact the community uses the term llama to refer to a player moving too slowly, like a plodding llama. So this video demonstrates the perils of trying to capture a flag while going too slow. The outcome is predictable but no less tragic".

Tribes: Ascend is currently in Open Beta with over 400,000 players participating. Hi-Rez has announced that all player progress in Beta will carry over to the release build. Anyone interested in trying Tribes: Ascend can create an account and download the game from http://www.tribesascend.com, without the need for a beta key.
Next Article
Reto-Moto has released a new update for Heroes & Generals with a rewritten and optimized server-side hit-detection system, as well as the ...
by Mikedot
The new Frontline game mode takes place in a single lane, offering a very different experience than Fractured Space's traditional options.
by DizzyPW
Grinding Gear Games has revealed new information about its next major update for Path of Exile, scheduled to launch on December 12.
by MissyS