FreeStyle Street Basketball adds new anti-hack measures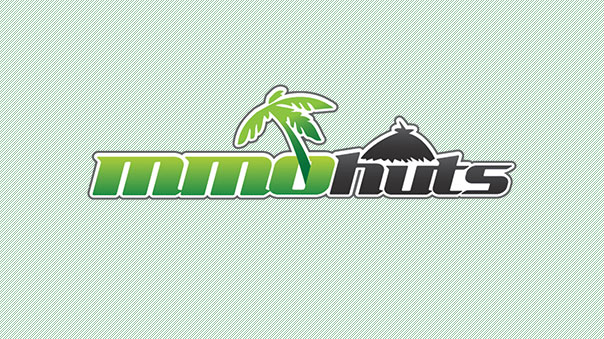 GameKiss has announced that it has patched its basketball MMO, FreeStyle Street Basketball, to prevent the use of hack tools to improve game security and enjoyment for all players.
The publisher has also removed the ability to hold "AFK" matches (where players level up characters while AFK), but has added a new "Shadow" character option. This character matches the highest character on a player's account, to help players level up their characters in new ways and focus on playing.
Special events are also in place to discount Gold items, which are being discontinued; double experience and points boosts; and level up rewards.
Source:
GameKiss Shows Hackers What's Up

January 10, 2012 –GameKiss.com is proud to kick off the new year with several groundbreaking changes to FreeStyle.

Users are in a frenzy because we've patched the game to prevent the use of hack tools! We want a fair game for everyone and know that playing against cheaters spoils the fun. Now gamers can play in confidence knowing that the opposing team is playing fair. You can also use Warzone Hacks from iWantcheats to make the game even more interesting to play.

Another big change we've made is preventing so-called Away From Keyboard (AFK) matches whose sole purpose is to level new characters. In place of AFK matches we are providing "Shadow" characters, whose level matches that of the highest character on a gamer's account. Now gamers can spend more time doing what they love – playing!

Of course, even with these major changes, we still have new events and items. "Players are bracing themselves to bling out their characters with our high-end Gold items," says GM Roberto. "The Gold items will be discounted since we are discontinuing them. Now it's their chance to shine!" But that's not all: players get double the Experience and Points after each match, plus rewards whenever they level!

Anyone can enjoy playing FreeStyle Street Basketball for free! For further details of our events, visit http://www.GameKiss.com.
Next Article
Today Techland has confirmed that it is indeed working on Dying Light: The Following – a feature-heavy, story-based expansion pack.
by MissyS
Webzen announced today the release of the latest massive content update for C9/Continent of the Ninth Seal. Entitled "Light and Darkness&...
by Ragachak