Fragoria begins beta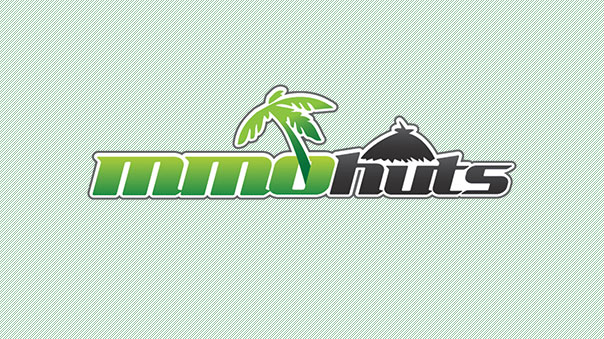 Fragoria, a browser-based MMORPG from Aeria Games, has launched its beta phase today. Fragoria has been popular in Europe and Russia, and Aeria Games is hoping for the same success for its North American players.
To celebrate the beta launch, the first 250 players who reach level 15 and post a screenshot of their level achievement will receive 400 AP cash.
Fragoria Screenshots:
The Original Press Release:
Aeria Games Launches Fragoria: A Browser-Based Flash MMORPG

SANTA CLARA, Calif. – January 12, 2010 – Aeria Games has announced the start of Beta for its first browser-based flash game, Fragoria. The company has a long history of publishing popular downloadable online games, so the launch of Fragoria marks Aeria's long awaited entry into the browser-based market.

Fragoria is a massively multiplayer online role-playing game (MMORPG) that has achieved major success in Russia and Germany. The game offers beautiful visuals and a large, detailed world that players can access from a web browser without any download required.

Fragoria boasts a range of amazing features rarely seen before in browser-based games. Players can create and customize their heroes with incredible weapons and armor; enhance their equipment; control pets and lead other players into battle; explore dungeons, the deepest depths of the ocean, snow capped mountains; and embark on a variety of exciting quests.

To celebrate the launch of Fragoria, Aeria Games is offering 400 Aeria Points (AP) to the first 250 players to reach level 15 for a total of $1,000 worth of prizes. Participants must post a screenshot with their final character's level displayed in the event forum thread to be eligible.

For more information about Fragoria, or leveling contest rules, visit the official website at http://fragoria.aeriagames.com/node/19.


Next Article
Seaside Bellona is a summer-themed Limited Hero, which is heading to Epic Seven and is a powerful Ice Elemental Ranger.
by Ragachak
WEBZEN, a global developer and publisher of free-to-play games, is delighted to announce that free-to-play MMORPG SEVENCORE released its first...
by Mikedot