Special Kung Foo! closed beta events this week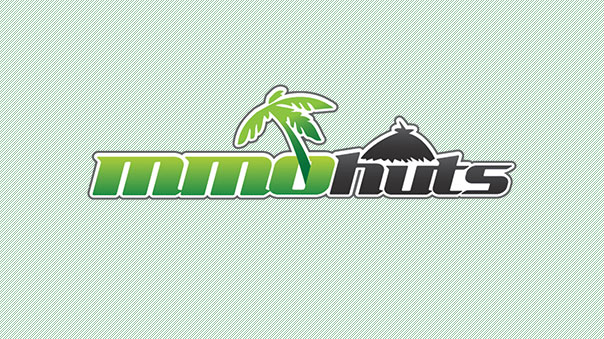 If you managed to get into Kung Foo!'s closed beta, congratulations! There are a few special events taking place through the rest of this week to reward you for play-testing Perfect World's newest creation.
All players who log in this week will receive free Foo Cash to test out the newly opened Foo item shop, and a special "What Not To Wear" contest will be held for the worst costume discovered. Two Monster Invasion events will be held on Friday at 3pm PT and next Wednesday at 10am PT. Finally, players who reach level 40 will be able to get a special Sweet Wolf pet (a wolf dressed in sheep's clothing) for open beta.
The Original Announcement:
We've kicked off the closed beta with a big 'HIIIYAH!" and things are about to get to a whole new level of crazy as we open the doors to our highly-anticipated Foo Shop starting tomorrow!  Sick of running around Kung Foo! in your tighty whities?  With the Foo Shop, now you can run around wearing a hat in your tighty whities!

Free Monies!
Login to see monies rain from the sky** as we give players free Foo funds! Yes, you heard right: FREE! Now only if that would work IRL.
**no monies will rain from the sky

What Not to Wear in Kung Foo! fashion show (Wednesday, January 13)
Now that you have some 'cha-ching' in your virtual wallet, time to shell out for those hottest fashion items in the Foo Shop. We'll be hosting a virtual 'What Not to Wear in Kung Foo!' fashion show throughout the day and if you're lucky, you might get caught by one of our hidden cameras and get your very own screenshot posted on the Perfect World blog as the worst dressed avatar in Kung Foo!

Monster Invasion (3:00pm PST on Friday, January 15 and 10:00am PST on Wednesday, January 20)
Think you're tough enough?! Well, we'll see if you can handle the waves of monsters in our all out Monster Invasion at 3:00pm PST on Friday, January 15 and 10:00am PST on Wednesday, January 20. No character or NPC shall be spared!

Level 40 is the New 20
Are you still a newbie or grasshopper? Well now is the time to grab a friend and get to level 40 ASAP! We'll be giving away a special "Sweet Wolf" pet for everyone who reaches level 40 in closed beta. Who says you can't spot a wolf in sheep's clothing?
Next Article
Heroes of the Storm has launched its March 29 patch, introducing Lost Cavern, Dehaka, and Hero Bans.
by MissyS
SUNSOFT has announced that DARK ECLIPSE, its VR-designed MOBA, will launch globally on September 25, 2018 for PlayStation VR.
by MissyS
Wargaming today announced details of the World of Tanks championship at the World Cyber Games 2012 Grand Finals.
by MissyS