Forge of Empires Turns One Year Old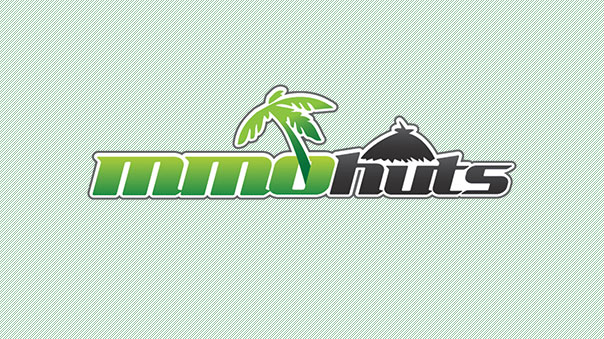 InnoGames has launched its first birthday event for the popular strategy browser game Forge of Empires. Including a quest series, given by a mysterious fortune teller, players will not only be rewarded with in-game bonuses for the quests – they might also obtain some hints about future plans for the game, which has just been awarded the title of "Best Browser Game 2013" at the German Computer Games Award (Deutscher Computerspielepreis)!
Players will have until May 21st to complete the quest series, which contains up to 21 single steps. Rewards will be new unique items, but also gimmicks like concept art of never published Great Buildings and new portrait pictures. At the same time, InnoGames launched an update which includes a rebalancing regarding the units and introduces a new skill: Chivalry. The skill is used by the High Middle Age Knights and Late Middle Age Heavy Knights and increases attack and defense when this is the only unit with chivalry in the army.
InnoGames' other popular strategy browser title is also celebrating—the launch of a new feature. From now on, "Island Quests" will show up on Islands where players have a city in the strategic browser game Grepolis. In order to solve those quests and obtain rewards, players need to face tough decisions to solve problems in various ways. More than 20 quests ask morally challenging questions: Should I build an aqueduct that my townspeople profit from – even if I destroy a slum along the way, leaving poor people without a home? Is rebuilding a destroyed shrine the best solution, or do the violators deserve harsh consequences?
Depending on the player's choices, the reward for completing a quest is different and can vary from units over bonuses up to unique awards. The value of the rewards also stacks with the player's score, making the island quests worthwhile for beginners and veterans alike.
Next Article
Magerealm, the hit action MMORPG from GTArcade, is ready to introduce a new Hero!
by MissyS
MMOHuts's Ojogo reviews Ultima Forever, a free-to-play mobile RPG that harkens back to Ultima IV.
by MissyS
Trovians who dare to enter the Fae Forest to be on alert because today, Trove is kicking off its Lunar Plunge in-game event.
by MissyS