World of Tanks announces update 6.5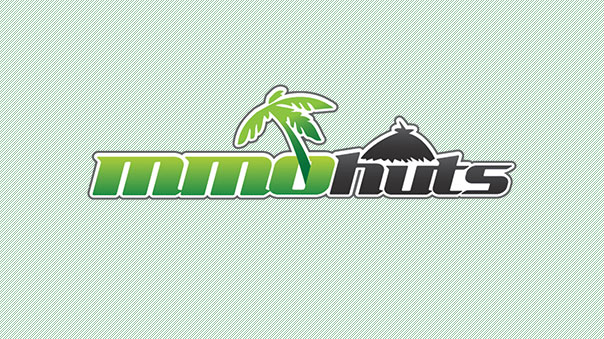 Update 6.5 for World of Tanks will go live tomorrow, Thursday June 30.
The update will add two new maps: Redshire (a British settlement) and Arctic Region (a pure winter location). The American tanks destroyers line will also be introduced, along with two premium light tanks (American M22 Locust and Russian T-127). The M26 Pershing will also be replaced with the M46 Patton as part of a global tech tree revision.
World of Tanks is published by Wargaming.net.
World of Tanks Gameplay Screenshot

Source:
World of Tanks Update 6.5 Rolls Out

American Tank Destroyers Show Up

London, UK and San Francisco, CA (29th June, 2011) — Wargaming.net is glad to announce that the Update 6.5 for their worldwide recognized World of Tanks action MMO will be released on June 30. Along with two new maps – Redshire that depicts a traditional British settlement, and Arctic Region, the very first purely winter location – the update will feature the highly-anticipated American tank destroyers line, including the T95 superheavy monster.
Apart from the advanced US tree, Update 6.5 will bring up two premium light tanks – the American M22 Locust and the Russian T-127.
One of the most significant changes Update 6.5 will carry is replacing the M26 Pershing with the M46 Patton, which will become the first step towards global tech trees revision.
"We constantly keep polishing the game balance, and updating World of Tanks to 6.5 is yet another important step in this direction," said Wargaming.net CEO Victor Kislyi. "That's just the first of the two American TDs branches we'll be implementing, so we will bring even more strategic satisfaction to our players in the nearest future."
World of Tanks is the first and only team-based massively multiplayer online action game dedicated to armored warfare. Throw yourself into the epic tank battles of World War II with other steel cowboys all over the world. Your arsenal includes more than 150 armored vehicles from America, Germany, and the Soviet Union, carefully detailed with historical accuracy.
A flexible system of authentic vehicle upgrade and development allows you to try any of the vehicles and weapons in the game. Whether you prefer to exhaust your foes with fast and maneuverable light tanks, make deep breaches in enemy lines with all-purpose medium tanks, use the force of giant tanks to eliminate opposing armored forces, or become a heavy sniper with long-range howitzers, each unit type has its own advantages and can be extremely effective when operated by a true tank ace.
But being a great tank commander alone isn't enough to win! In World of Tanks, it's all about teamwork. Victory is achieved by combining your combat skills with those of the other members of your team, each playing their own role on the battlefield. Just add your favorite strategy to build your own steel empire and manifest the indisputable authority of the tank power!
Join World of Tanks:

http://game.worldoftanks.eu/registration/ (Europe)
http://game.worldoftanks.com/registration/ (North America)
Next Article
Alfheim Tales Online by GameDP is hosting a official Facebook event where players play the role of a naughty cupid caught after Valentine'...
by Mikedot
News for Novus AEterno backers - Taitale Studios has relaunched its Kickstarter campaign.
by MissyS
League of Legends' grand international tournament was certainly a wild ride, let's roundup some of the biggest moments of Worlds 201...
by Kings Decree