Forge of Empires reveals details about happiness and PvP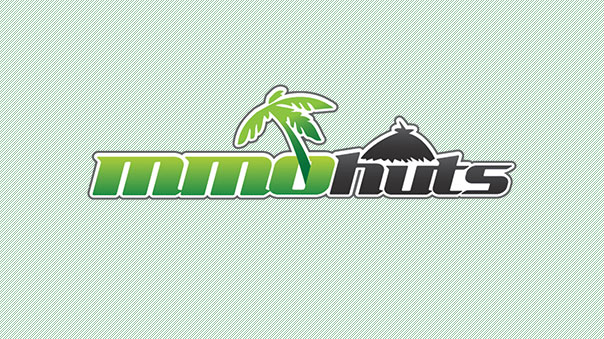 InnoGames has revealed new information about Forge of Empires, its upcoming browser strategy game.
Players will need to manage citizen happiness in their town, as happiness directly affects a city's productivity. Different structures can be built in the city to improve happiness. As their city's population grows, players will need to meet demands by building public buildings such as schools, theaters, bath houses, cathedrals, and castles.
Players can also conquer nearby provinces to gain access to rare goods and rewards. Later in the game, players can unlock PvP Towers, where they can compete in weekly PvP tournaments. More PvP features, and a Co-Op campaign, are also planned.
InnoGames also publishes Grepolis and Tribal Wars.
Citizen Happiness
Forge of Empires Gameplay Screenshot

Source:
Forge of Empires: The Importance of Peace in Times of War

How happiness leads to an empire in InnoGames' upcoming browser title

Germany, February 09, 2012. Today InnoGames released a sneak peek into its upcoming browser game, Forge of Empires, with information regarding gameplay features. Various buildable structures increase citizens' happiness, which is necessary for city prosperity and productivity. This greatly improves the ability to take over neighboring lands and expand empires.

As a city's population grows in the game, the inhabitants develop an increasing demand for leisure activities. Players can choose from a number of buildings to meet that demand such as schools, theaters, public bath houses – and further in the title – embellished cathedrals and castles. Productivity quickly declines with an unhappy population, whereas happiness levels beyond the required amount boost the production of resources. Once this is fullfilled, leaders are prepared to obtain surrounding provinces.

Conquering provinces grants a source for rare goods or other rewards, like city-expansions or treasure. As players advance in the campaign, they unlock PvP-Towers. The towers allow one to compete in the various Ages' PvP-tournaments, which run over the course of 7 days. In the future, InnoGames plans additional PvP-features as well as a Co-Op Campaign.

Forge of Empires is a browser-based strategy game that allows players to create a city and develop it from the Stone Age and onward throughout the centuries. Players can create a vast empire through military campaigns and skillful dealings. Screenshots, artwork and a trailer are available on www.forgeofempires.com.

With about 75 million registered players, InnoGames is one of the world's leading developers and providers of online games. The Hamburg-based company has scored major successes with games such as Tribal Wars, The West and Grepolis.
Next Article
Rather than give up and scrap the title, they decided to take it to Kickstarter to raise funds to replace all of the Sega-owned trademarks (th...
by Mikedot
Pearl Abyss revealed today that they have recently achieved the milestone of ten million registered users.
by Ragachak
Webzen has released a new trailer for the upcoming Gunslinger class in Continent of the Ninth Seal today.
by MissyS