Flammio update arrives in Asda 2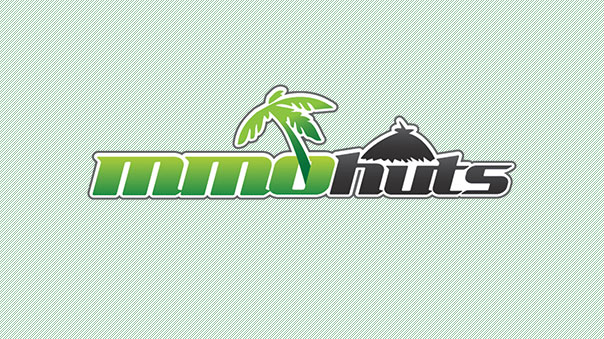 Asda 2's first major update is now live.
The level cap is being raised from 50 to 55 in this update, and with it comes new areas and content. Infernos, a new continent, introduces three maps, hundreds of quests and items. The pet system has also been introduced, adding eleven pets in three different rarities. Faction Wars are also added for players above level 50, where players can battle against the other faction, earn honor points, and spend them at the new Honor Shop for equipment and premium items.
Players will also now receive "Level Up Boxes" every 5 levels, and may visit the Style shop to customize their character.
Asda 2 is published by GamesCampus, which also publishes Legend of Edda and the upcoming Scarlet Legacy.
Asda 2 Gameplay Screenshot

Source:
ASDA 2 LAUNCHES ITS FIRST UPDATE

The Flammio Update Includes New Maps, A Higher Level Cap, Hundreds of New Quests, Pets And More!

Sunnyvale, Calif. (July 28, 2011) – Leading online game publisher, GamesCampus.com (www.GamesCampus.com), announced today the launch of the first content patch for its popular MMORPG, Asda 2. The Flammio Update adds three new maps, the introduction of the coveted pet system, a new player versus player tier to challenge and new items and equipment for both PVE and PVP competitors. Players can join all the fun and find all the information they need at http://asda2.gamescampus.com

With the new update comes with Inferos continent, aimed towards high level users. This new land mass brings three new maps, hundreds of new quests and countless items. To go along with these zones, the level cap will be increased to 55, from the current 50. To add to the players' travels is the addition of the popular pet system in this update, which opens with a selection of eleven different furry and fun pets who will grow in size as they level up and will be available in common, uncommon and rare versions!

For those seeking some player versus player action, Asda 2 continues to deliver. Once players surpass the old level cap of 50, they are immediately placed in a new tier for the 'Faction War' battling and will be set to challenge the best of the opposing faction. Players now also use their earned honor points from the faction wars at the 'Honor Shop' for better equipment and even premium items.

Also part of this update for all players is the new "Level Up Boxes" that reward players every five levels as they progress through the game. Rewards from these boxes improve as the players reach each level's milestones. Another addition is the Style Shop, which allows for further character customization, a popular request among players.

With deep character skill customization systems and 8 character classes available, Asda 2 is completely free to register, download, and play, and offers an immersive game world that emphasizes intense competition and collaboration between its players. For more information about Gamescampus.com or Asda 2, please visit http://asda2.gamescampus.com
Next Article
Dragon Nest provides an enjoyable experience with fast-paced gameplay that many other action MORPGs barely come close to reaching.
by Mikedot
Kitfox Games has released new details on their upcoming 4 player co-op game, Moon Hunters, featuring details on World Maps, Procedural Generat...
by Mikedot
Neverwinter has come a long way since its release. Its ninth expansion, The Maze Engine, is due to release very soon.
by Outfoxed