Fiesta Online announces new major expansion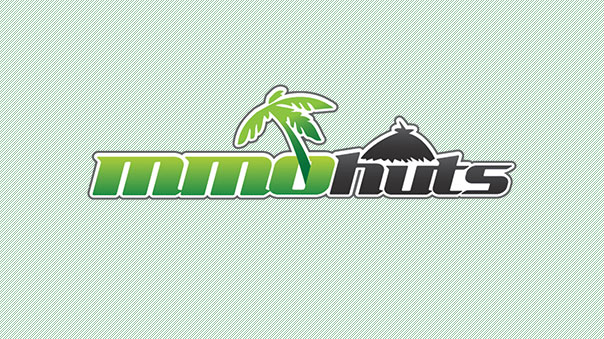 Fiesta Online has announced its upcoming expansion for later this winter: Expedition to Adealia.
The expansion will unveil the the new area of Adelia, where a village lays troubled by a Doomed Elf raid and other great evils around the land. Players will discover a new vulpine race, along with haunted gardens and exotic savannahs. The expansion will also raise the level cap, add a new open-world dungeon, and much more. Fiesta Online also plans to launch a browser-based client with the expansion.
Fiesta Online is published by Outspark, which also publishes Luvinia Online and Lord of Ages.
Fiesta Online: Expedition to Adealia Artwork
Source:
Outspark Announces Massive Expansion For Fiesta Online

Epic Adventures Await in Mysterious New Realm

SAN FRANCISCO – December 6, 2011 – It's been more than a year since the last major expansion to Outspark's flagship franchise, Fiesta, and much excitement is building for the next chapter in this fantasy-based free-to-play MMORPG.

Set to launch this winter, the Expedition to Adealia expansion delivers an array of whimsical characters, powerful allies, terrifying monsters, and magical landscapes to the world of Isya and introduces a clandestine continent that casts a halo of hope over the vast darkness that surrounds it.

Players begin their journey by joining a team of explorers who long ago came to Adealia to establish a great settlement with the natives; however, despite the peaceful village they built, the world surrounding their retreat is far from calm and tranquil. With a surprising and violent raid from the indigenous Doomed Elves, the Adealia village is thrown into chaos.

As mighty champions dispatched to battle the evil that consumes the land, players visit exciting locales like the bustling city of Adealia Village and encounter wary residents that boast vulpine features and the cunning traits of foxes. There are also dangerous regions like the phantom-filled Psiken Garden, where ghostly apparitions lurk in the shadows, and the fertile plains of Kahal, where a variety of exotic beasts roam a thriving, but deadly, savannah.

"Following the wildly successful release of Fiesta's Trickster class earlier this year, we're thrilled to present this vast, new continent for the Expedition to Adealia expansion which will provide hours of exploration," remarked Philip Yun, CEO of Outspark. "The developer, Ons On Soft, has provided fascinating creatures, races and quests which we've woven into a storyline full of mystery and intrigue. We know players are going to love it!"

The Expedition to Adealia expansion also includes other highly-anticipated features. The maximum level in game will be raised, allowing players to increase their stats and strengthen their heroes. There's also an open world dungeon with big bosses dropping outrageous loot for those that best them. In fact, there's so much content being added to the game that in the weeks leading up to launch, the Fiesta community is being treated to exclusive reveals of the new world. Join in the fun weekdays at 4pm PT with expansion sneak peeks, fan challenges and more at http://www.facebook.com/outsparkfiesta.
Next Article
Netmarble Games today announced that their latest mobile title, Blade Waltz, will be officially launching on iOS and Android devices soon.
by MissyS
Epic Heroes and knightly cards are just a few of the exciting new things Blizzard Entertainment revealed at gamescom 2015.
by MissyS