Kabod Online begins open beta Mar 10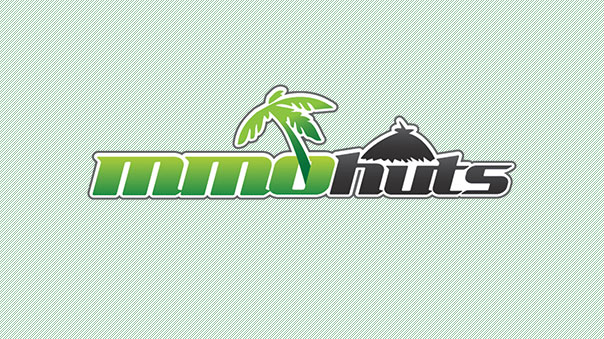 Kabod Online has announced that it will begin its open beta, starting March 10 (6pm Pacific, 9pm Eastern – and 2am March 11 in the UK).
Every open beta player who creates an account between March 11 and March 18 will get a Luminant Emerald Necklace and 100 Intermediate Healthy Potions for the first character created. The game will also hold a level up event for the first week, rewarding players with gold and items based on what level they reach.
Kabod Online is published by Kabod Online Entertainment.
Kabod Online Gameplay Screenshot
Source:
The server for Open Beta will go live this Friday

Seoul (Server Time) – Friday, March 11, 2011 at 11:00 AM

UK (GMT) – Friday, March 11, 2011 at 02:00 AM

US (EST) – Thursday March 10, 2011 at 09:00 PM

US (PST) – Thursday March 10, 2011 at 06:00 PM

1. Free gift for every Open Beta players.

Apply for all old accounts, and also new accounts created during the following week. (March 11, 2011 to March 18, 2011). Items will be delivered to your First Login character's mailbox. Only apply for one character per account.

1x Luminant Emerald Necklace
100x Intermediate Healthy Potion (+800hp/mp)

2. Level Up Event

Start : Friday, March 11, 2011

End  : Friday, March 18, 2011

All players will receive their rewards on next Friday, March 18, 2011.

All players level 25 ~ level 34

Reward : 100,000 Gold

All players level 35 ~ level 44

200,000 Gold

5 pieces Magical Red Stone

5 pieces Magical Stone Guard

10 Scroll right home

All players level 45

500,000 Gold

10 pieces Magical Red Stone

10 pieces Magical Stone Guard
Next Article
InQuake Softworks, the independent development studio, is pleased to announce the Pre-Alpha of Warhold.
by MissyS
Today, Gearbox Publishing and Cryptic Studios announced that Neverwinter's 24th module, Northdark Reaches will launch on November 8.
by MissyS
Techland announced today the updated global launch dates for Dying Light. The game will have a worldwide digital release on PC of January 27, ...
by Mikedot