Fiesta: Ascendance of Heroes live on August 25th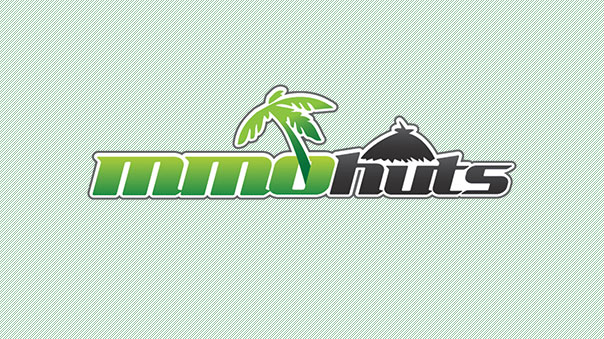 Fiesta Online's newest expansion will go live on August 25th, granting new adventures for Fiesta players and raising the level cap to 110.
A new quest series involving the Magrite Cult will add over 50 quests for Fiesta Players to utilize on their journey to the new level cap, along with a new Kingdom Quest, Fortress of Shadows. Of course, new monsters, maps, items, and equipment – including new grade 5 pieces – will also be added.
Fiesta Gameplay Screenshot

The Original Announcement:
The world of Isya is expanding, and the demand for loyal and mighty soldiers is rising. The strength and courage of every human and elf will be tested and only those who possess the determination and heart of a true warrior will be able to call themselves a champion. Do you have what it takes to reach the level 110 and secure your place in Isyan history?
Beginning on August 25th, the level cap for all Fiesta players will be raised. There will be tons of new things for you to do on your journey towards level 110, including…
New quests to accept!
The Magrite Cult has invaded the outer territories and is threatening the lives of Isyan villagers! It's up to you to determine their dark secret and thwart their evil plans before it is too late. There are over 50 new quest to complete and multiple new stories to learn, including the humorous business plans of a blacksmith's son and the encroaching darkness!

New monsters to defeat!
With everything from Seidstars to Condors, these new monsters will be sure to test your skills. Are you brave enough to fight against the persuasive yet deadly members of the Magrite Cult? The possessed villagers have been brainwashed and are desperate for you to join their ranks.

New maps to explore!
From rolling green hills to the flourescent lair of the Magrite Cult, there will be tons of new areas to traverse and explore with your friends. Just be careful! Nestled amongst the trees and butterflies, darkness lurks around every corner…

New KQ to join!
The all new Kingdom Quest, Fortress of Shadows, will let you face off with the forces of the legendary Kalban Obeb! Desperate to become as strong as King Helga, he has recruited an army of skeletal soldiers willing to carry out his dark deeds. He is determined to unleash the demonic powers of darkness into Isya and we need soldiers willing to travel into his domain and defeat this new threat!

Grade 5 item and equipment enhancement!
In addition to all these new activities, with this level cap also comes the opportunity to enhance grade 5 items and equipment! The technology and energy needed to increase the statistics of the highest level weapons and armor in Isya has been discovered and perfected by our well-known blacksmiths– and now they are willing to share that knowledge with you! If you're interested in enhancing your items, be sure to check out our enhancement guide first.

To celebrate the release of the Isyan Expansion, we are also holding a contest and awarding those who show their strength reach level 110 first! For more information about the Ascendance of Heroes, you can find the original posting RIGHT HERE.
Next Article
Stunlock Studios unleashes Ulrich, the Unwavering Light upon Battlerite as well as announce the return of Bakko's Egg Brawl.
by Ragachak
Phantasy Star Online 2 is definitely the type of game which needs to be played to be understood.
by Abubakr
Not too long after Shot Online Golf: World Championship's first major expansion, it's receiving another update to offer more challen...
by Ragachak