Neverwinter MMORPG Announced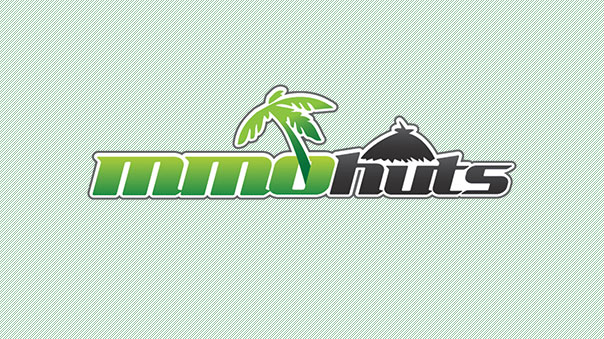 Cryptic Studios and Atari have announced a new MMORPG called Neverwinter. It will be the first MMORPG to utilize the Dungeons and Dragons 4th Edition ruleset, and the first to use the popular city of Neverwinter as its backdrop.
Not much is known about the game, but we do know that the developers are working closely with author R.A. Salvatore and Wizards of the Coast to craft an authentic D&D experience. There will be five playable classes and the game will support groups of up to five players to work cooperative to clear dungeons. Perhaps the most interesting feature announced is the content generation system codenamed 'Forge.' This will allow players to create their own quests and storylines to share with friends.
What hasn't been announced is whether Neverwinter will be free to play or require a subscription. As a development studio, Cryptic's portfolio includes City of Heroes, Champions Online, and Star Trek Online. All great looking games, but they all require subscriptions. Regardless of payment method, Neverwinter will be competing head to head with Turbine's free to play Dungeons and Dragons Online. Both games will be based on the classic tabletop roleplaying game, but in different campaign settings and rule-sets. DDO still utilizes the 3.5 edition rules and is set in Stormreach. As far as I'm concerned, there's room for two D&D themed MMORPGS.
Neverwinter is scheduled for release in Q4 2011, so its still more than a year away. A new book series by R.A. Salvator and a new tabletop product by Wizards called Gauntlgrym will be released near the same time as the Neverwinter MMORPG so fans will have plenty of ways to experience the franchise.
Full Release:
ATARI AND CRYPTIC STUDIOS ANNOUNCE NEVERWINTER COMING IN 2011 FOR PC

Storyline for new Co-op Roleplaying Game Inspired by R.A. Salvatore's Upcoming Book Trilogy

Los Angeles, CA (August 23, 2010) — Atari, one of the world's most recognized videogame publishers and Cryptic Studios, the acclaimed developers behind City of heroes, City of Villains, Champions Online and Star Trek Online, announced today the development of Neverwinter for PC. Neverwinter is a new online roleplaying game based on Wizards of the Coast's global property Dungeons & Dragons and the beloved city of Neverwinter.

Once a bustling location, Neverwinter has faced a great many disasters in the past hundred years. Rule of the city remains unclear following the unfortunate demise of the last Lord of Neverwinter and factions still battle for dominance after the all-consuming Spellplague took a high toll on the population. Even Neverwinter's dead are beginning to rise from their graves and march upon the city they once called home.

"We're beyond thrilled to develop a brand new version of Neverwinter. It's been years since the original became a gaming icon and we're honored to work with such a great franchise," said Jack Emmert, COO of Cryptic Studios. "We've been working closely with Wizards of the Coast and R.A. Salvatore to create an authentic D&D adventure filled with compelling fiction and exciting gameplay."

In Neverwinter, players choose to become one of five classic D&D classes and team up with friends or computer-controlled allies to form five-person co-op groups. Players also create their own storylines and quests utilizing an extremely user-friendly content generation system, tentatively codenamed Forge.

"Wizards of the Coast is excited to invite millions of fans back to Neverwinter with the launch of R.A. Salvatore's Gauntlgrym," said Liz Schuh, Brand Director for Dungeons & Dragons at Wizards of the Coast. "And we're excited about the prospects for great digital gaming experiences based on this epic world."

Neverwinter for PC is scheduled to release in Q4 2011 and is part of a multi-platform event, including a book trilogy from New York Times best-selling author R. A. Salvatore and a tabletop roleplaying game from Wizards of the Coast. Book one in Salvatore's Neverwinter trilogy, titled Gauntlgrym, releases on October 5 of this year and lays the groundwork for the Neverwinter storyline. The novel previews the settings, characters and monsters from the PC game and details the events that lead up to this highly anticipated PC gaming experience.

To learn more about the game, please visit: www.PlayNeverwinter.com

###

ABOUT CRYPTIC STUDIOS

Based in Los Gatos, CA, Cryptic Studios is a leading developer of role-playing and massively multiplayer online role-playing games. Cryptic is responsible for developing several AAA titles, including Star Trek Online, Champions Online, City of Heroes, City of Villains and Neverwinter. For more information about Cryptic Studios, please visit the official website at: www.crypticstudios.com

ABOUT ATARI, SA

Atari group is a global creator, producer and publisher of interactive entertainment. Atari's brands and content are available across all key traditional and digital distribution touch points, including browser-based and Social online platforms, PC, consoles from Microsoft, Nintendo and Sony, and advanced smart phones (i.e. IPhone, Android and RIM devices). Divisions of Atari, SA include Cryptic Studios, Eden Studios, Atari Interactive, Inc. and Atari, Inc.

Atari benefits from the strength of its worldwide brand and its extensive catalogue of contemporary classic game franchises (Asteroids®, Centipede®, Missile Command®, Lunar Lander®), original owned franchises (Test Drive®, Backyard Sports®, Deer Hunter®), MMO games from Cryptic Studios (Star Trek™ Online, Champions Online™) and third party franchises (Ghostbusters®, Rollercoaster Tycoon®, Dungeons and Dragons®). Atari also leverages the power of its franchises to deliver movies and merchandise to consumers around the world.
Next Article
While the third day of PAX was on a sleepy Sunday, that didn't stop anyone from showing up and milking everything the show still had to offe...
by MissyS
Sony Online Entertainment has announced the tournaments to be offered at SOE Live (previously Fan Faire) in October, with thousands in dollars...
by MissyS