Festival of Kobol Comes To Battlestar Galactica Online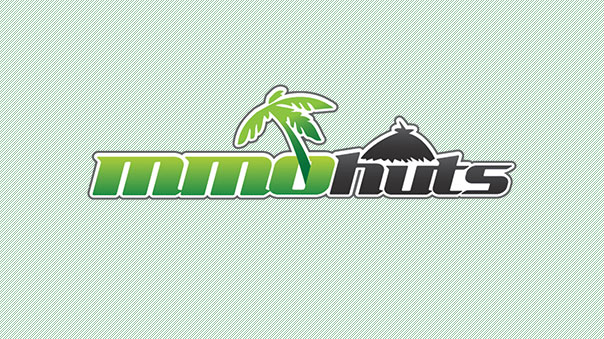 Bigpoint has announced the upcoming Battlestar Galactica Online Festival of Kobol.
The Festival of Kobol is a 17-event that will run from July 27 through August 12. Events will include a 10-tournament decathlon (featuring four tournament types) with prizes for the top twenty players on each server, and the top three earning special commendations as Gold, Silver, and Bronze. Tournament battles will include Decimation, Annihilation, Crucible, and Rock Buster.
Players can also attend Golden Rock Splitter events from 6pm-8pm (server time) in between the tournaments, to mine from gold and silver asteroids for rare materials. Players can also pick up limited-edition golden ship skins for both Human and Cylon fleets.
Bigpoint also publishes Drakensang Online and Dark Orbit.
Battlestar Galactica "Gold Viper 7" Gameplay Screenshot

Source:
Battlestar Galactica Online Hosts Summer Games Decathlon for Humans and Cylons Across the Universe

Multitude of Competitions and Events over 17-Day Period; Many In-Game Rewards and Limited-Edition Items Available

San Francisco – Jul. 26, 2011 – Bigpoint – a worldwide leader in online video games – today announced its preparation for the upcoming Battlestar Galactica Online (BSGO) Festival of Kobol, a 17-day celebration filled with tournaments and events commencing July 27 through August 12. Players will be able to participate in a variety of competitions, including a Decathlon of ten tournaments consisting of four different tournament types, as well as many other opportunities to win bonuses and rewards. The top 20 players for each tournament on every server will be awarded prizes, and the top 3 players of the Decathlon will be recognized as Gold, Silver, and Bronze winners.

Based on the internationally popular Syfy television series produced by Universal Cable Productions, Battlestar Galactica Online – which recently celebrated its one-year anniversary with over 10 million registered users – is a free-to-play, browser-based space combat MMOG that combines high-quality, 3D graphics with intense gameplay. Battlestar Galactica Online is licensed through Universal Partnerships & Licensing on behalf of NBCUniversal Television Consumer Products Group.

"Our development team has put together a series of in-game events for players in BSGO," said Matt Norton, Studio Director, Bigpoint. "We want to capture the essence of competitive sport and encourage everyone to participate – there are numerous ways to win and take part in all the festivities."

The Festival of Kobol will begin with the first of the Decathlon tournaments on July 27 from 3p.m. to 11p.m. in the local time zone of each server. Every other day, players can travel to various sectors on the map to engage in tournament battles:

· Decimation – Players with the most Player-vs-Player victories wins.
· Annihilation – Players that inflict the most damage against the opposing faction wins.
· Crucible – Players that gain the most experience points without boosters or capital ships wins.
· Rock Buster – Players with the most mined resources wins.

On days in between each tournament, Battlestar Galactica Online will hold a Golden Rock Splitter event from 6p.m. to 8p.m. where players can mine from exquisite gold and silver asteroids that contain scarce resources guarded by ancient drones. Throughout the Festival of Kobol, BSGO will also offer a sale on specially designed, limited-edition golden ship skins for Human and Cylon fleets.

During the closing of the Festival of Kobol, the top 20 players will be presented with bundles of prizes including tuning kits, ammunition rounds, warheads, and more. The top 3 winners of the Decathlon will receive generous Cubit shopping spree rewards.

Currently planned for development is a new in-game flight-model system that has been highly requested and anticipated by the community. For more information and updates about Battlestar Galactica Online, visit the BSGO news page, Facebook fanpage, and community forums.
Next Article
Even though free to play MMORPGs and MMO Games are growing in popularity, there are still very few MMORPGs that are compatible with Linux.
by Guest
Warfare Online is an action strategy game featuring simplified real time strategy elements.
by Abubakr
Cryptic Studios and Perfect World Entertainment have released the new On Alert update for Champions Online.
by MissyS