Faunasphere adds new fauna and extras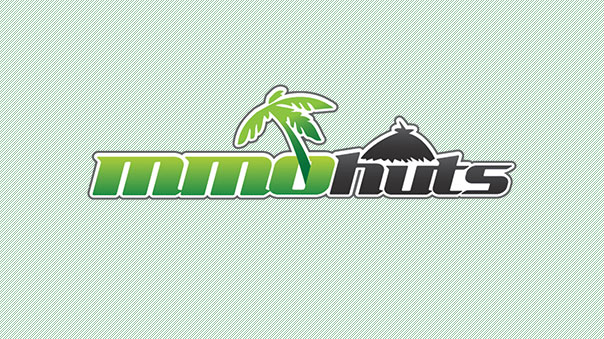 Faunasphere has brought another fun update for its players. The major star of this update is the Grazer, a brand new buffalo-looking fauna.
Also added in this update are brand new gold collars for fauna who reach the maximum level of 20. Fauna can now be hidden in your Faunasphere, some fauna have become more expressive, and a new profanity chat filter has been added. A small collection of bug fixes were also implemented.
Update Notes:
New Features:
Your level 20 Fauna now have a brand new look! Gold Collars and cleansing beams are rewarded to every Fauna who make it to this momentous goal!
Our research is showing a rising instability in the genetic code of the Fauna.  We suspect a new mutation is on its way!  The first to hatch this newest member of the Fauna family will be rewarded with a gold statue. The next additional 49 to hatch the newest Fauna will receive a silver statue for their efforts.  Get to work Caretakers; your help is needed to identify this new species!
You can now hide all but one of your Fauna in your Faunasphere! This should make building easier as well as improve performance while in your Faunasphere.
We have made some adjustments and improvements to the beginners tutorial for our new players.
You may note that some fauna, such as the Scratcher, Sniffer, Thumper and others, will now be even more expressive.
We have implemented a Profanity filter as an option for our Caretakers.  This new feature can be found in the settings panel.   This will filter out some of profanity words from other players during zone chat, private and trade chat.  You will now see the filtered words replaced with "****".  Please be aware that this filter is not sure proof! It should help cut down a large percent of the profanity however.
Bug Fixes
We have resolved an issue that was causing Fauna to become unable to gain happiness after leaving a hot or cold zone.
We addressed a bug that affected the combining basins not creating  items properly.
The "No Trade" and "No Friend" request settings should now be working as intended.
We corrected a problem that would falsely show a friend as being offline when they were actually online.
We changed the Fauna color name "Merle" to "Sky".
Next Article
InnoGames reveals Tribal Wars 2's Spy and Espionage features in a new video.
by MissyS
Webzen announces major upgrades to Archlord with the Dark Revelation expansion!
by JamesBl0nde
"Though this alpha test will be the biggest we've ever run, the number of keys is still limited and we are looking for critical feedback f...
by DizzyPW